The beautiful location of our recreational estate on the edge of the Veluwe, surrounded by beautiful forests, vast moors, and nice villages, will make your holiday even more fun and relaxing. We have listed the best tips for the surrounding area for you.
Recreation area Zeumeren
With a recreational pond including sandy beaches, a miniature golf course, a treasure island for the children, a foot golf course, a pleasant pavilion as well as a cool water ski course, Zeumeren is definitely recommended!


National Park De Hoge Veluwe
Discover the green treasure trove of The Netherlands with breathtaking nature, art, architecture and stories. Follow the many hiking and cycling routes and let the Veluwe surprise you.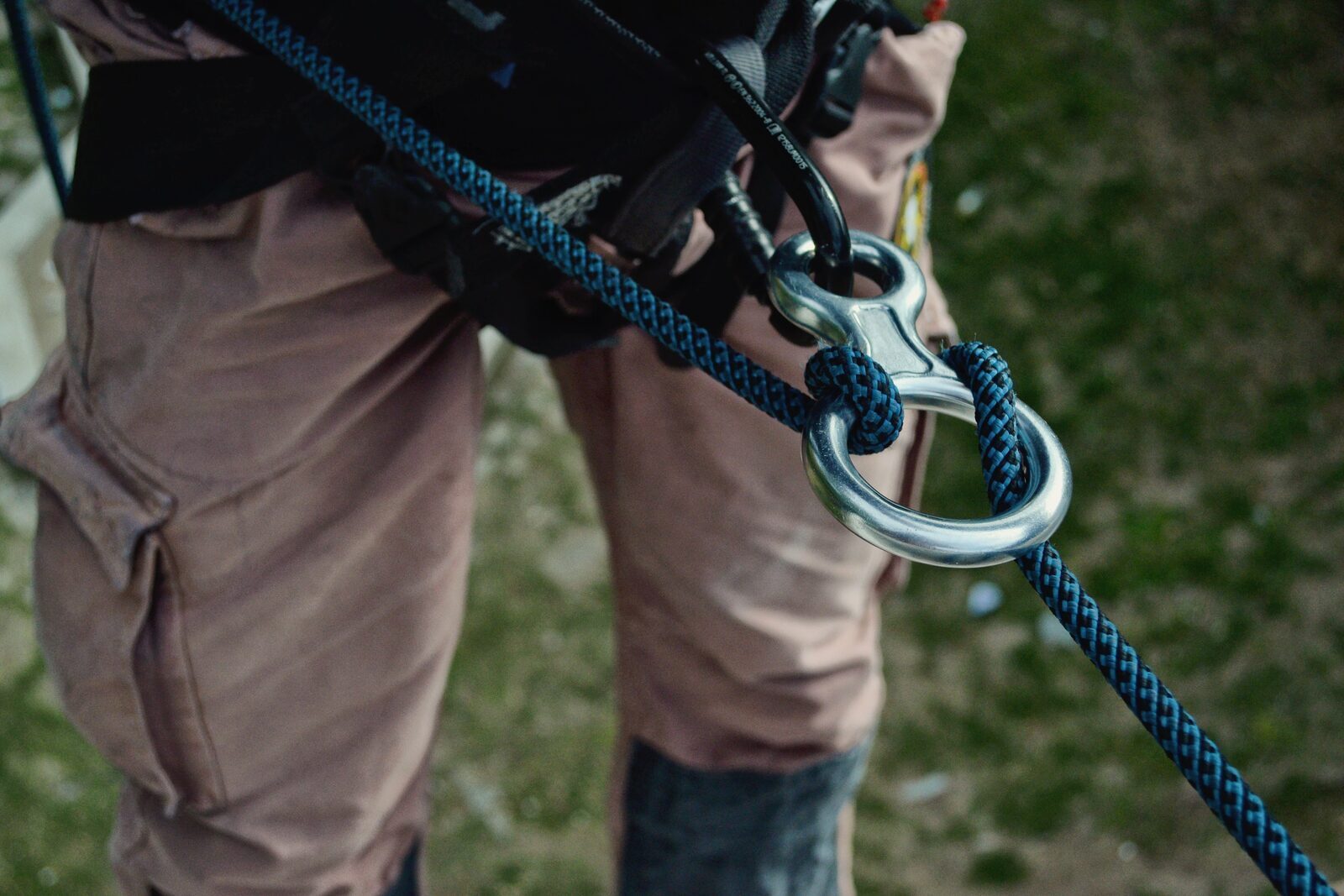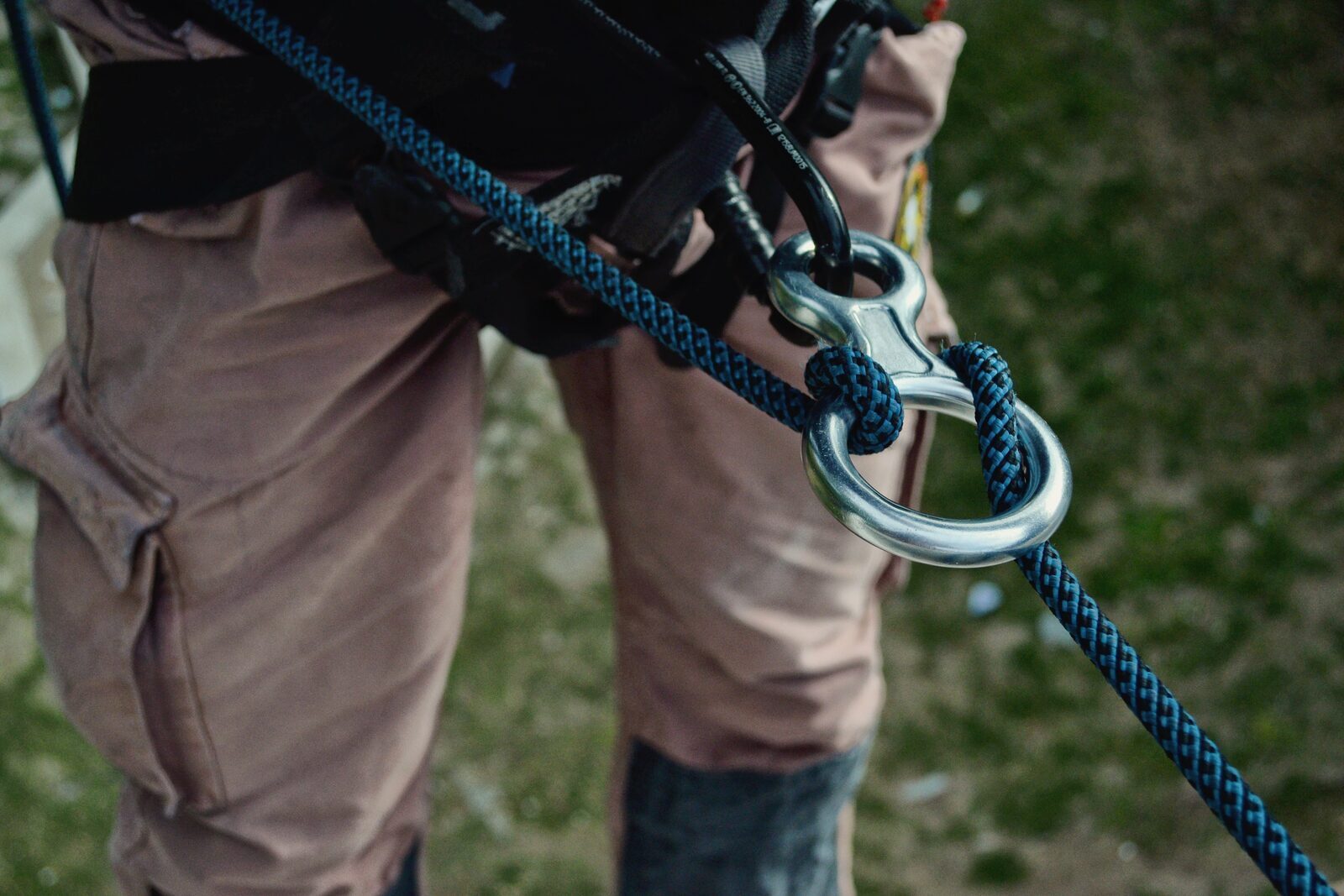 Climbing Forest Garderen
Challenge yourself and go on an adventure at Climbing Forest Garderen: the perfect outing at the Veluwe for visitors of all ages. Climbing Forest Garderen is a complete experience! Are you up to the challenge?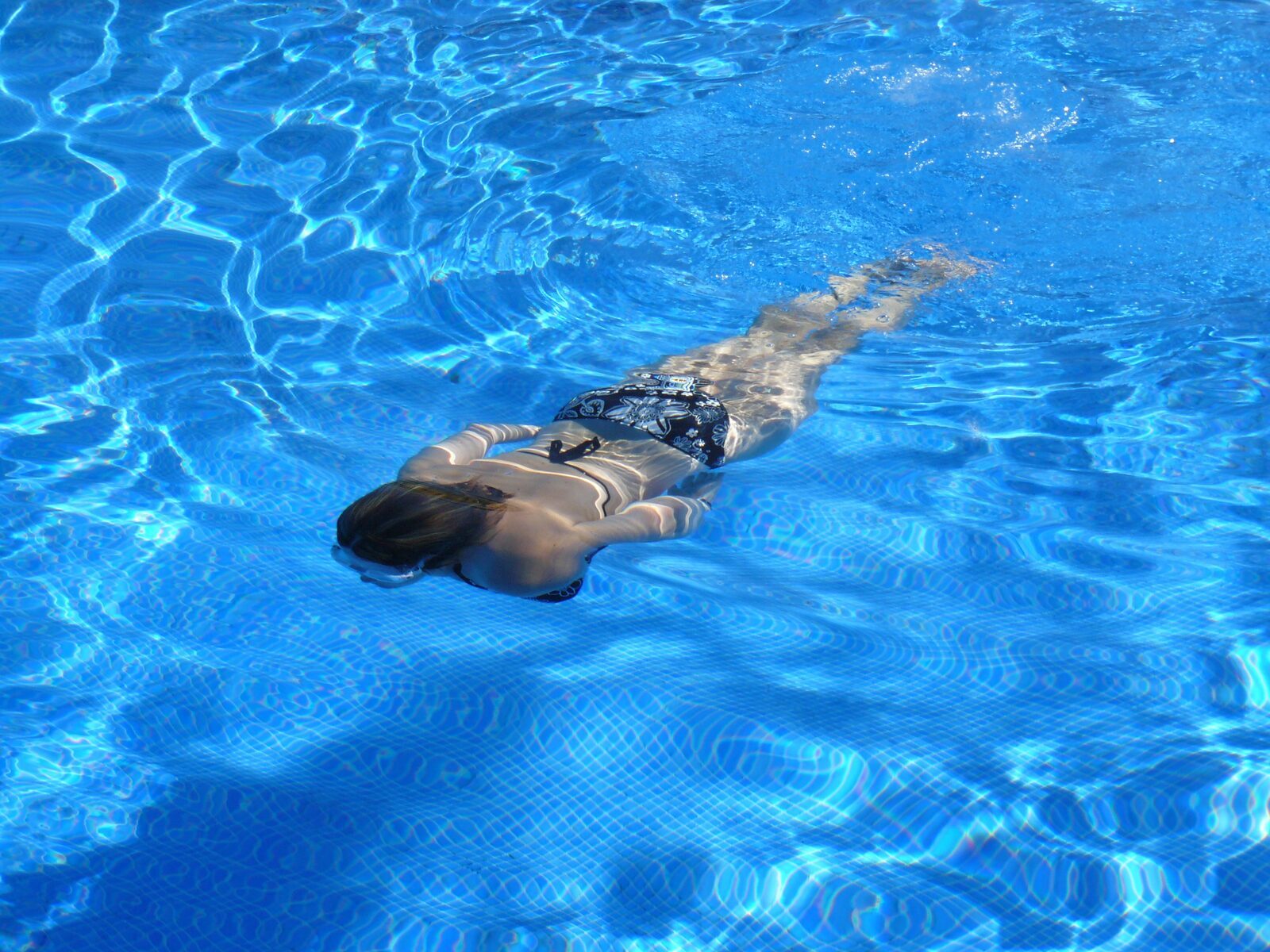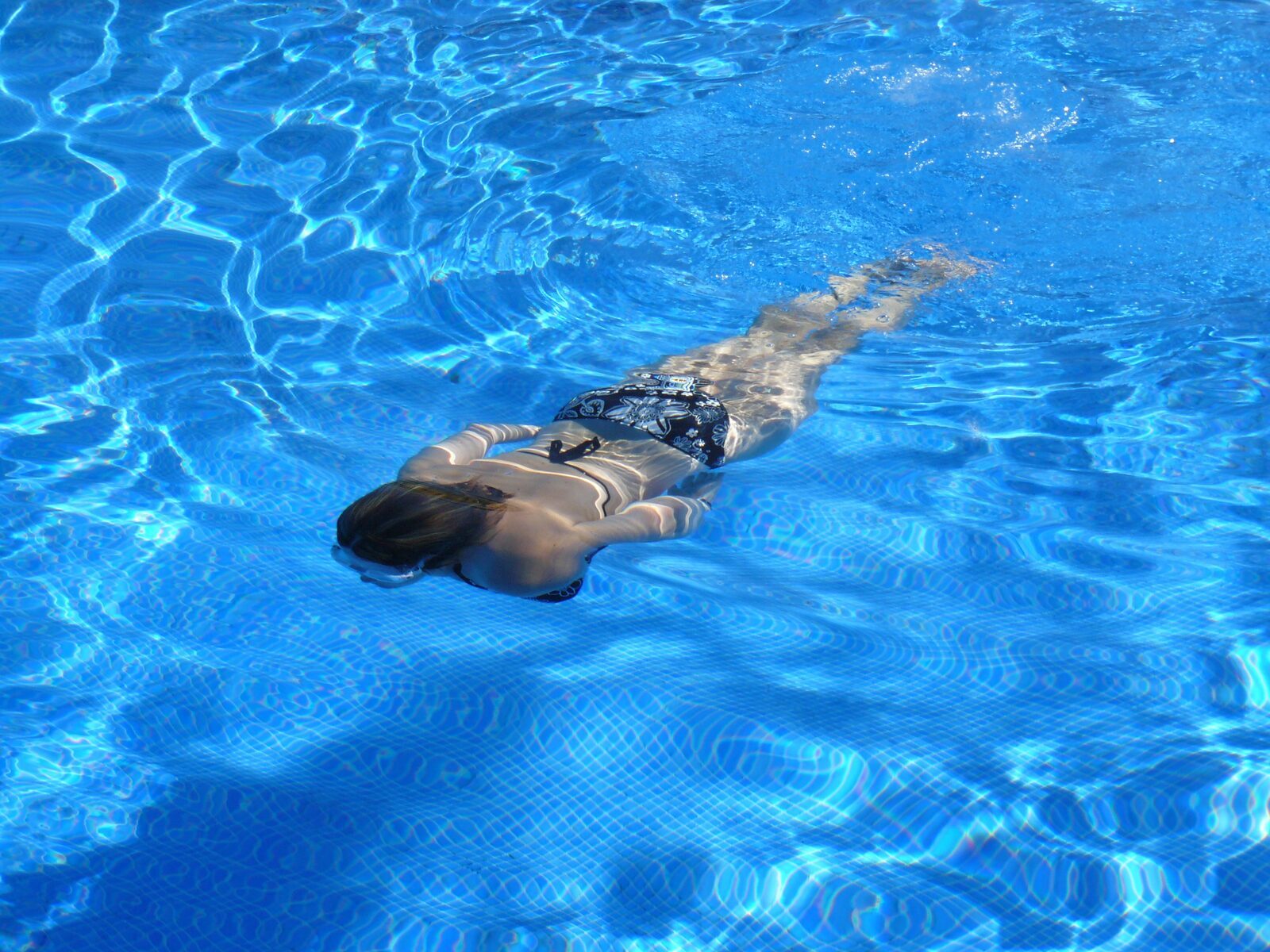 Subtropical Forest Trail Putten
Find some refreshment at Forest Trail Putten: a day of fun for the entire family! Enjoy infinite swimming fun and brave the super cool water slides.
Corn maze Voorthuizen
Enjoy an affordable yet unforgettable day out for visitors of all ages at Corn Maze Voorthuizen! Are you brave enough to go on an exciting search through the maze?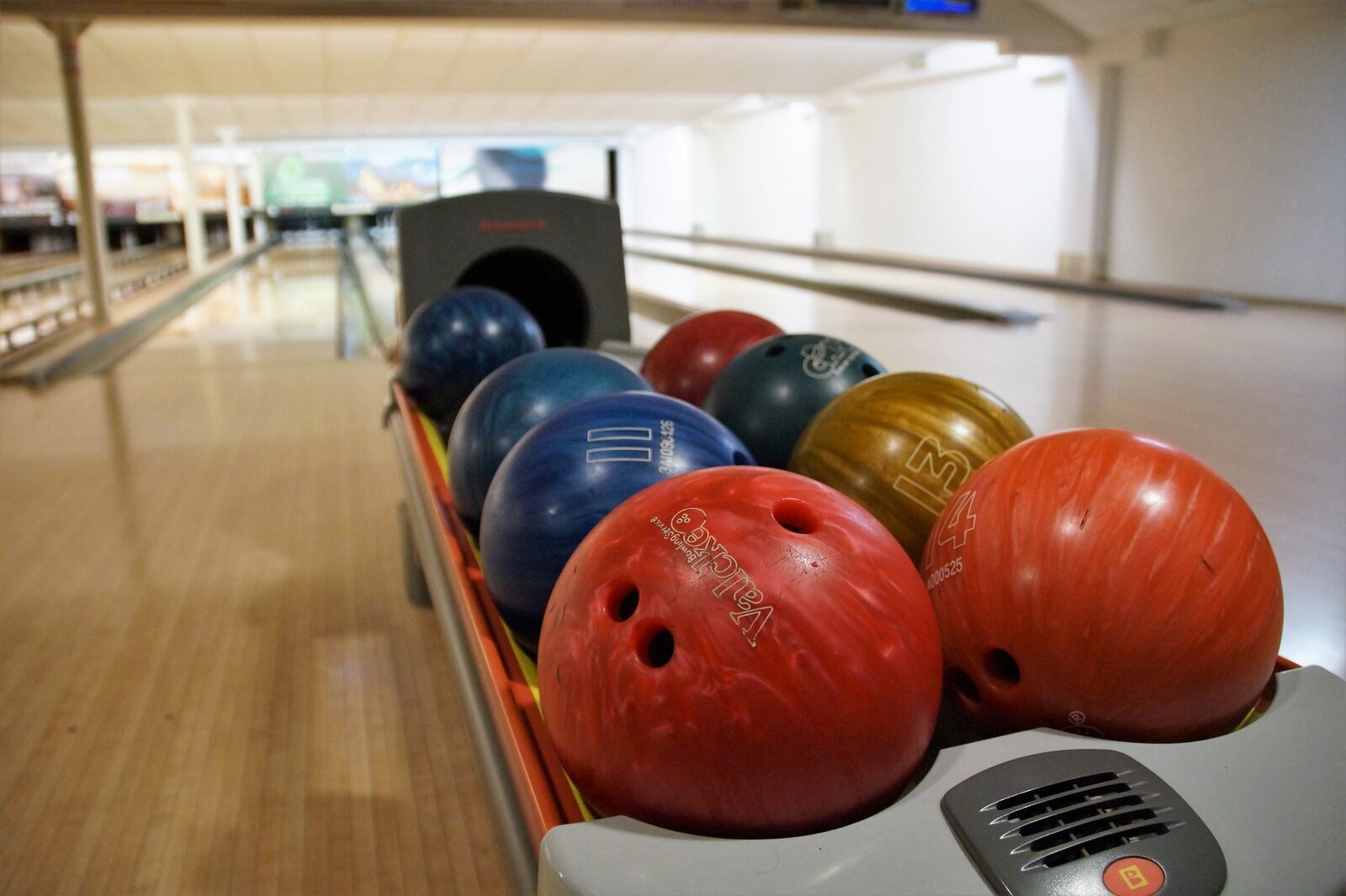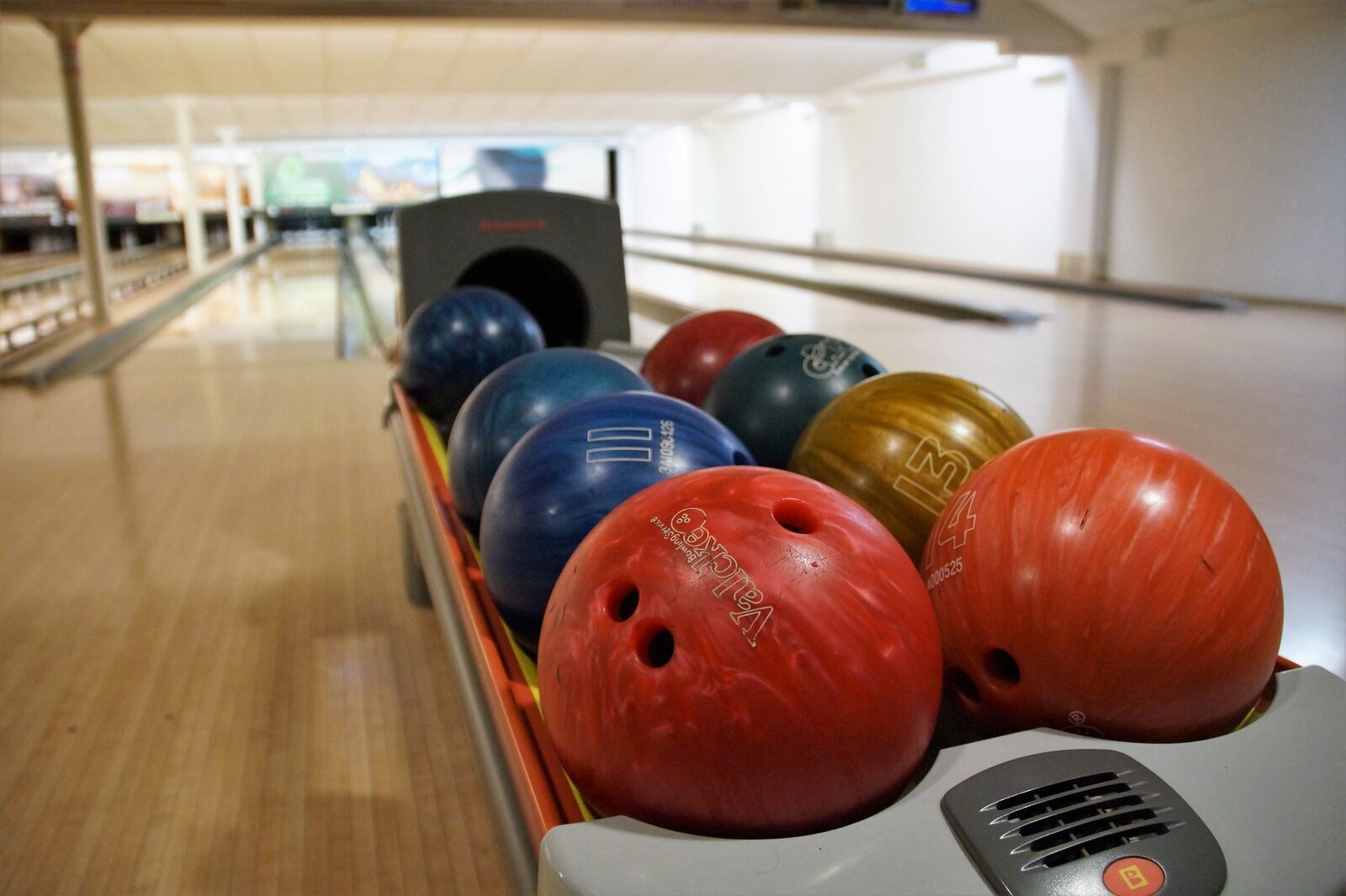 Superfun in Amersfoort
With as many as seven indoor activities ideal for a day outing: super jump XL, laser gaming, space golf, height courses, bowling, rescue challenge and a play paradise.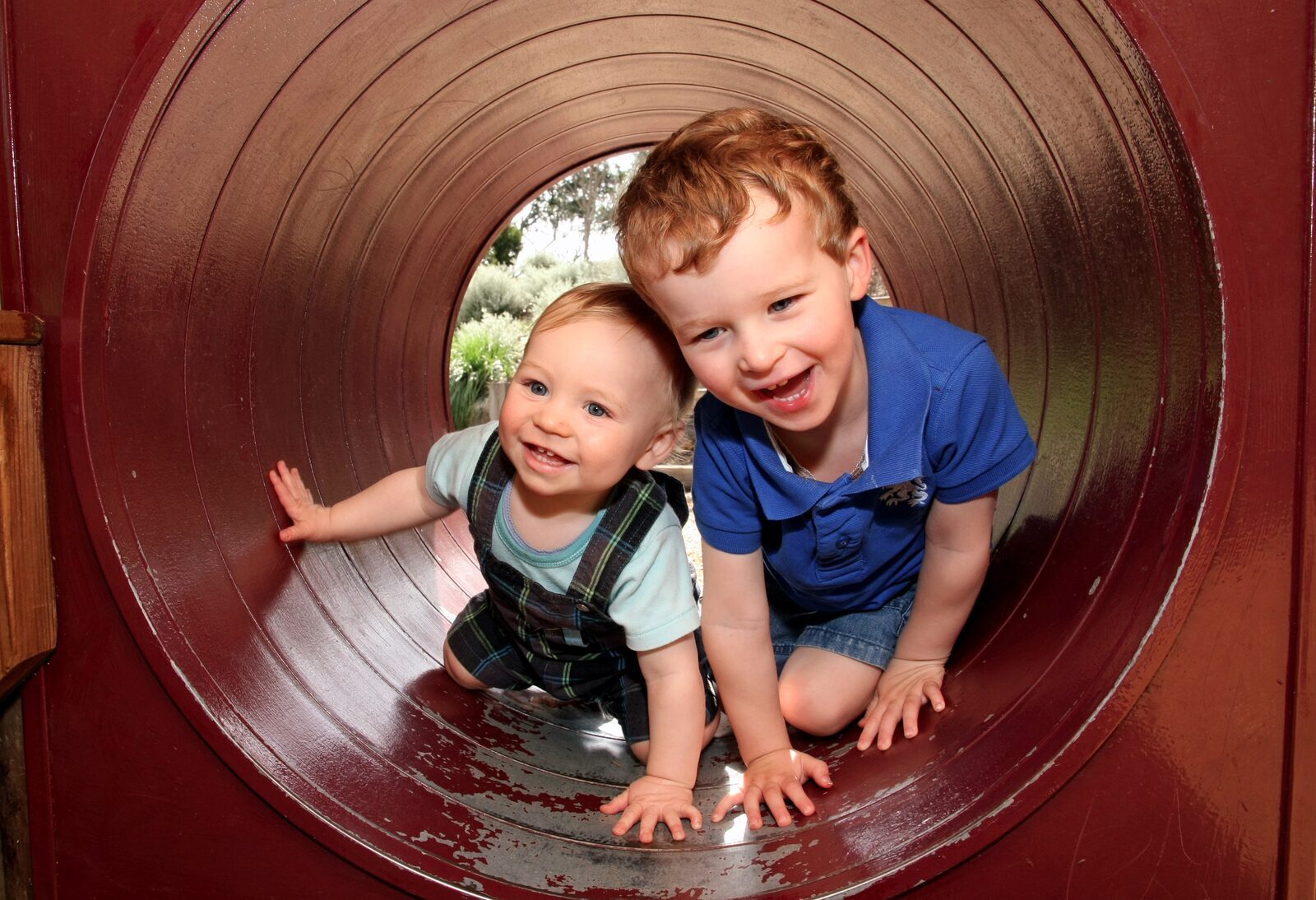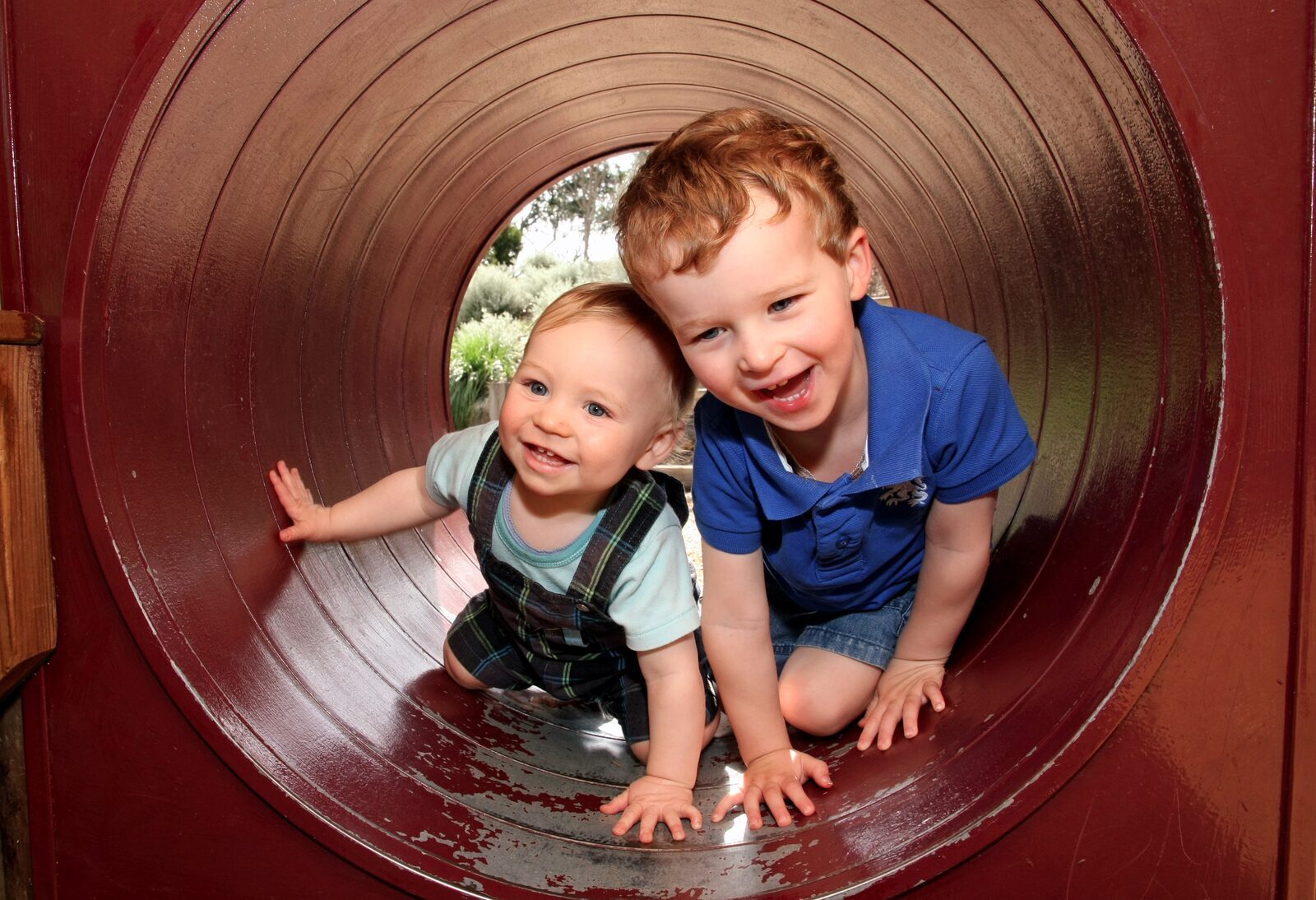 Children's Paradise Malkenschoten
You will find Children's Paradise Malkenschoten in Apeldoorn: one massive party for the very smallest ones! Discover all attractions, the animals and the great play corner together with your kids.
Monkey Town
In Voorthuizen, you will find indoor play paradise Monkey Town. Clambering, climbing, sliding, jumping and playing: great for the little Tarzans and Janes!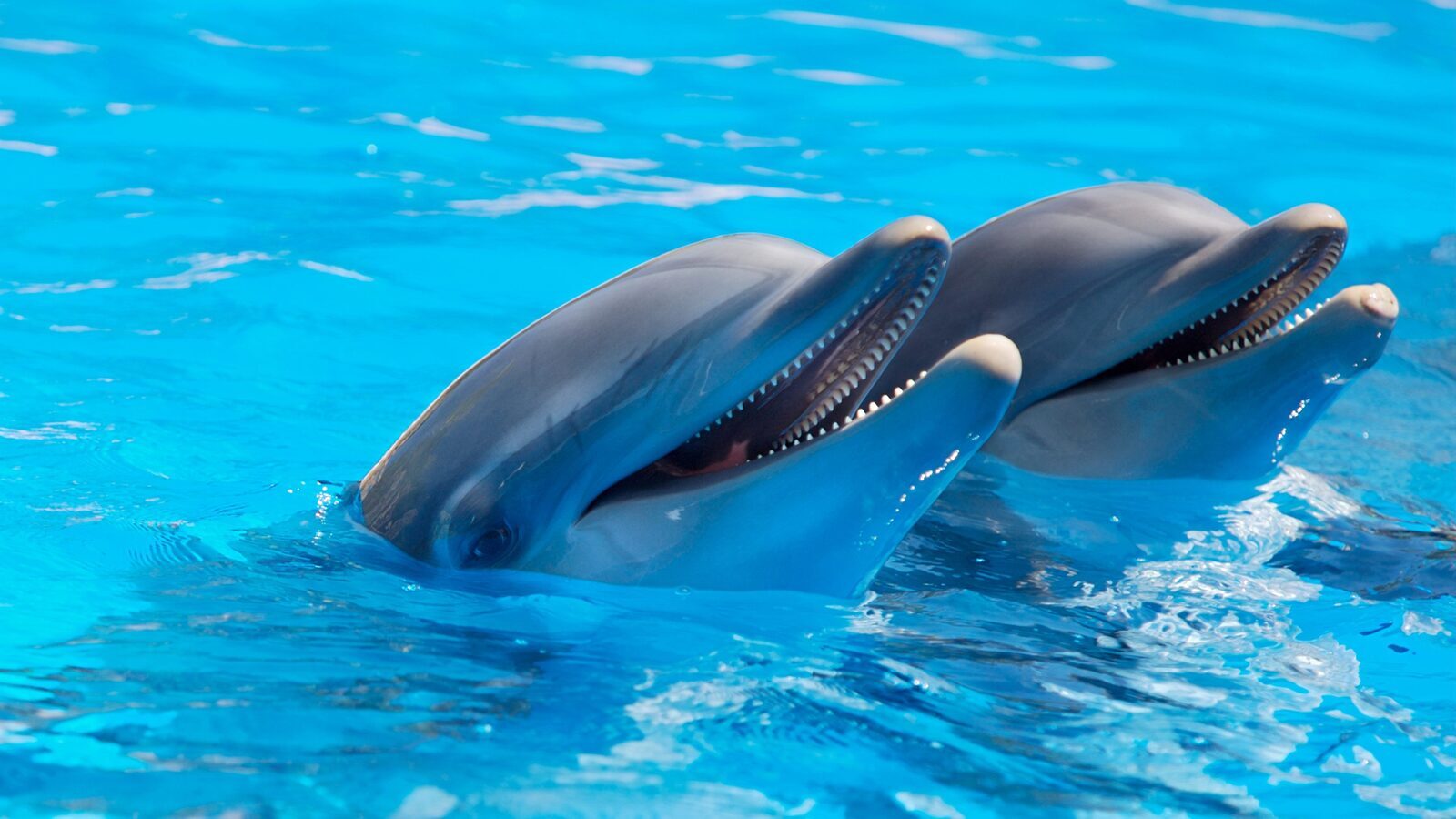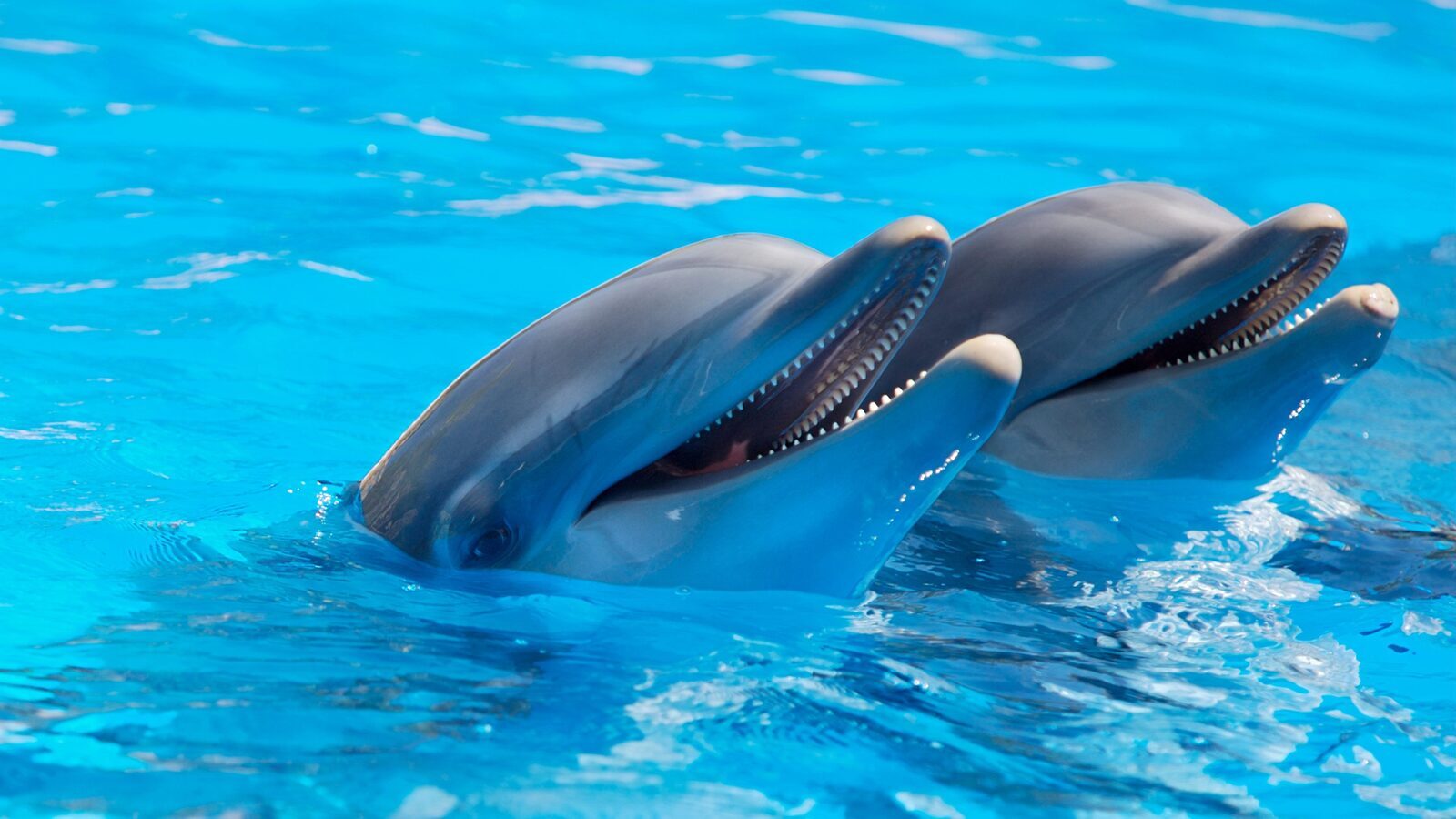 Dolfinarium Harderwijk
So much to experience during your day out at the Dolfinarium! Discover the largest marine mammal park in Europe! Nowhere else can you discover the animals up close like this!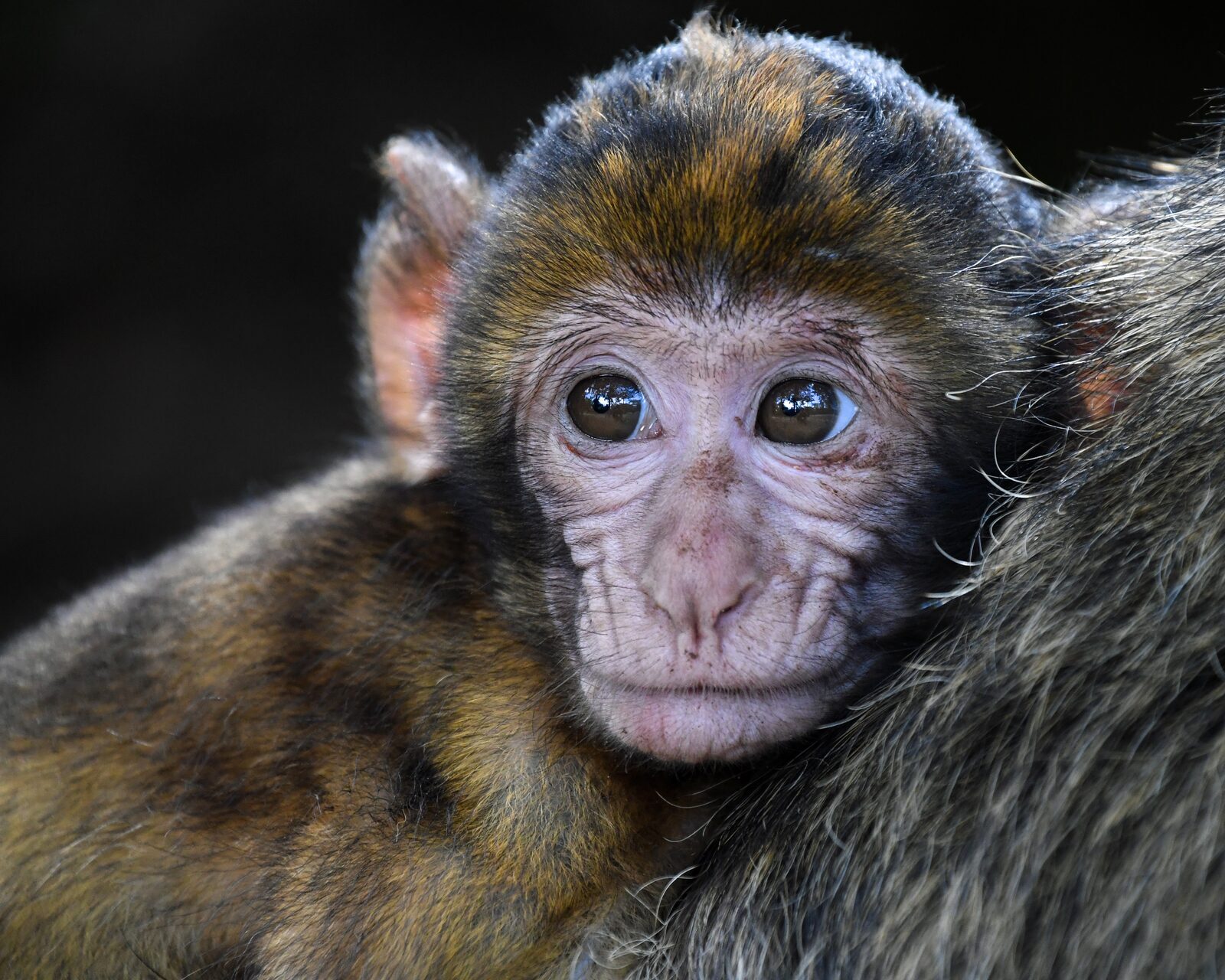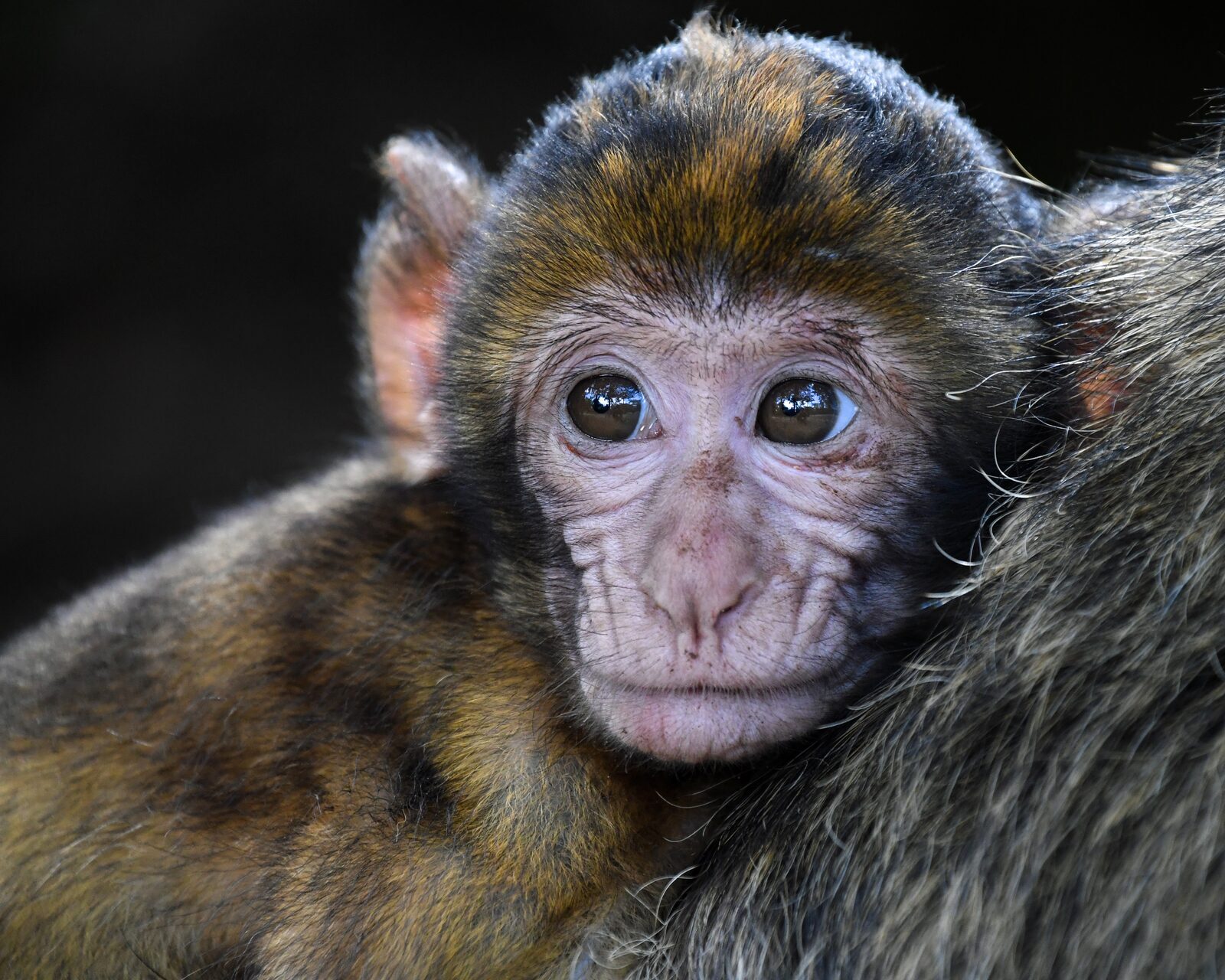 The Apenheul
Enjoy the greatest day outing with the entire family between the monkeys at De Apenheul in Apeldoorn! Did you know that of all animals, monkeys and apes are most like humans?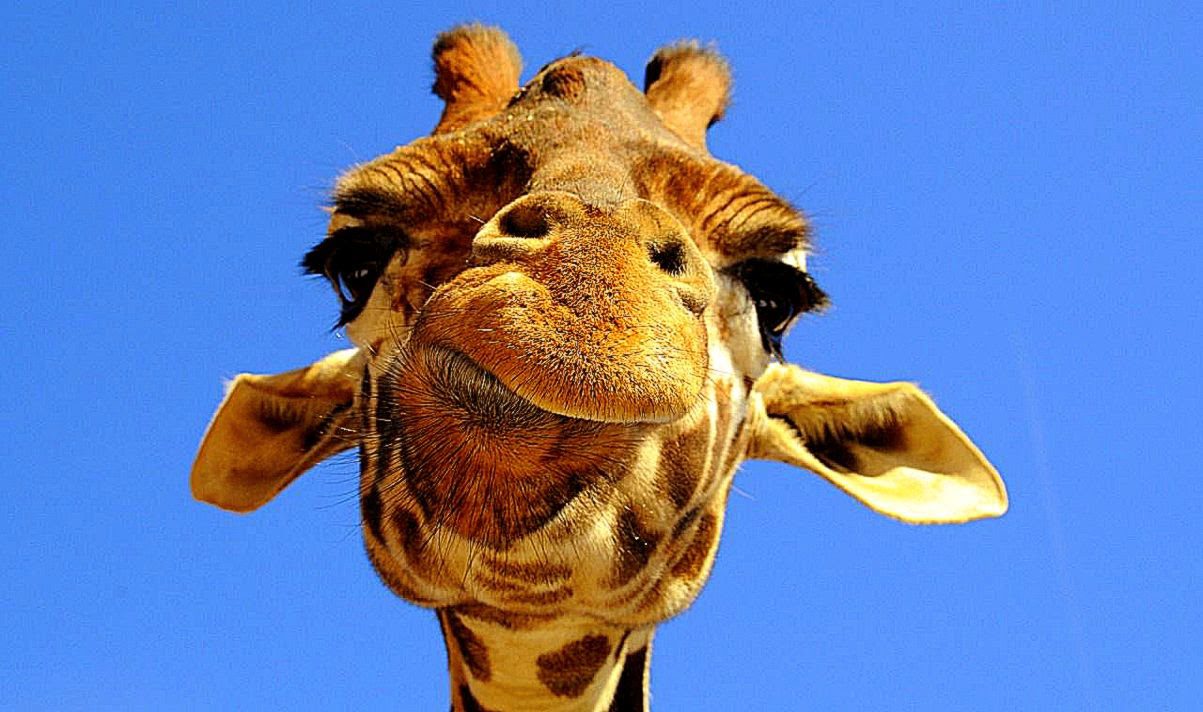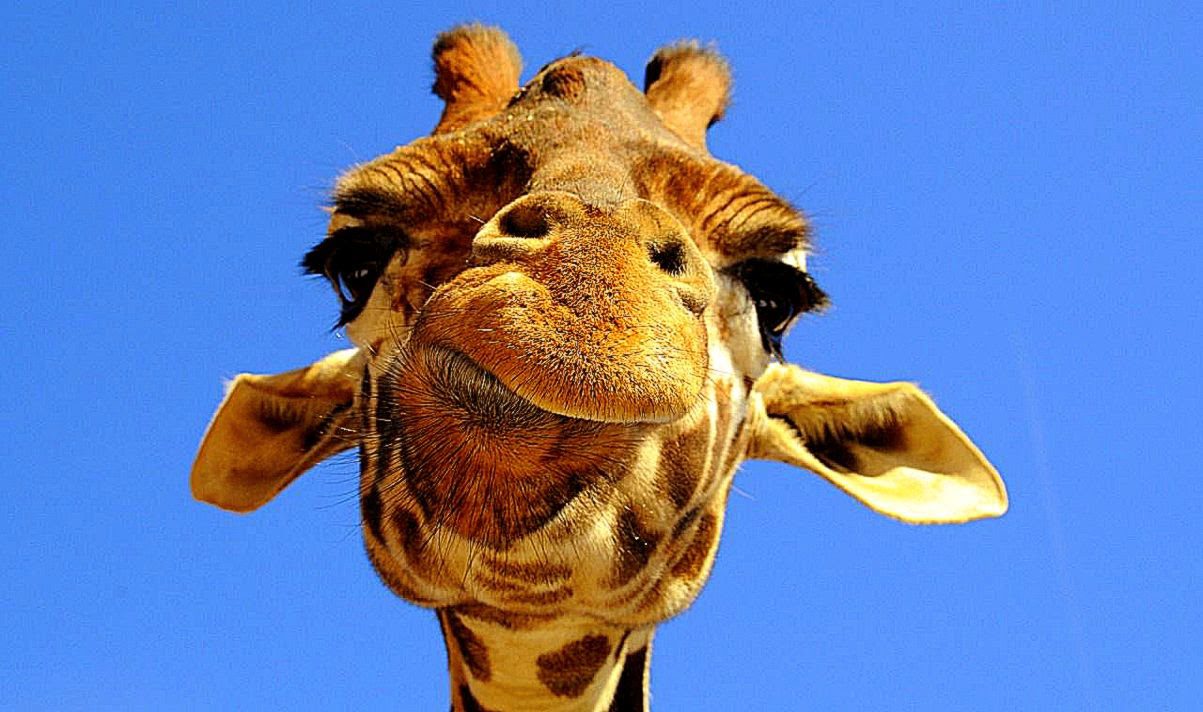 Burgers' Zoo
Dive into eight million liters of water, discover the indoor jungle and admire the vultures in the desert. Experience as many as 45 hectares of zoo in Burgers' Zoo in Arnhem.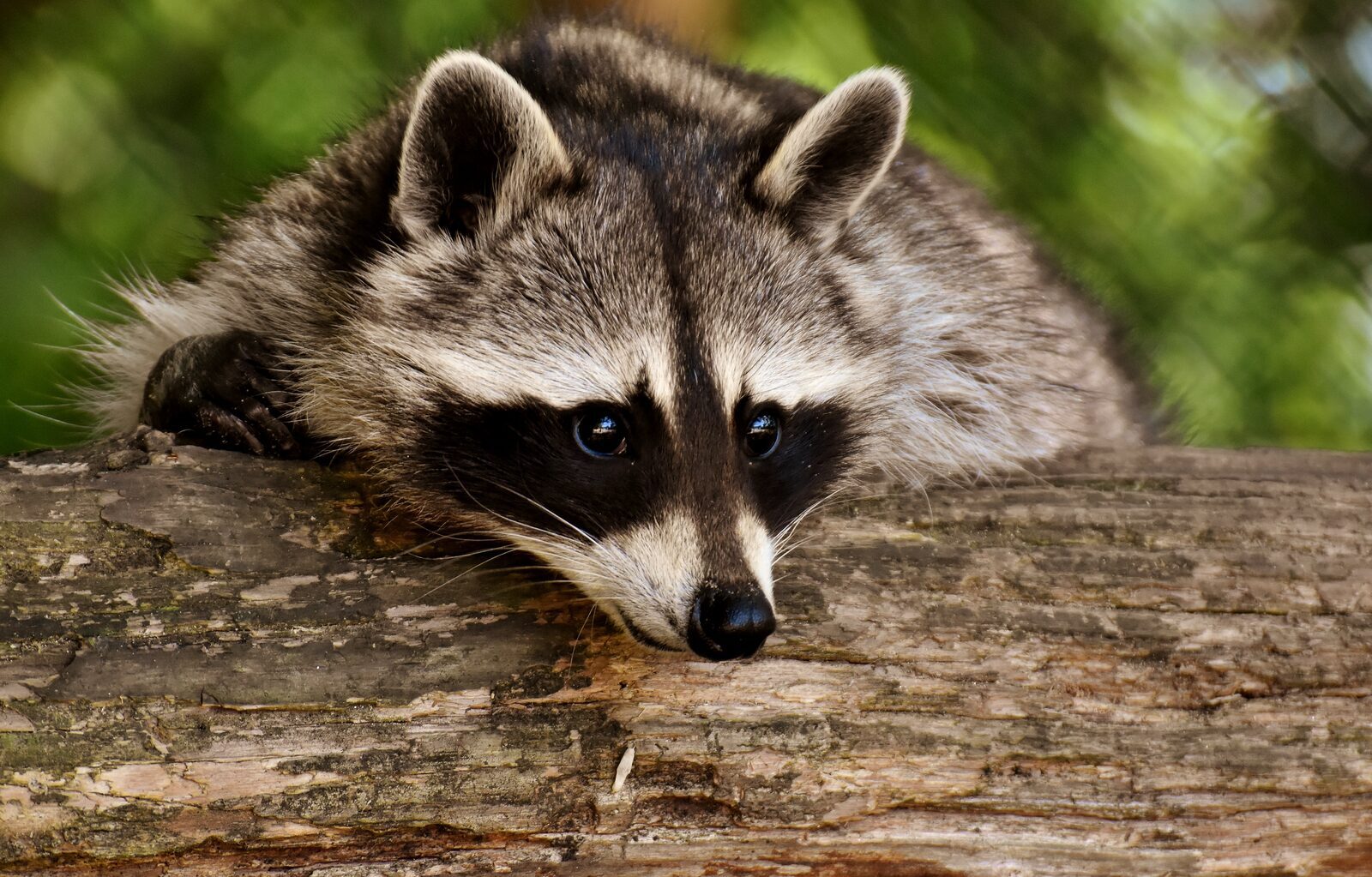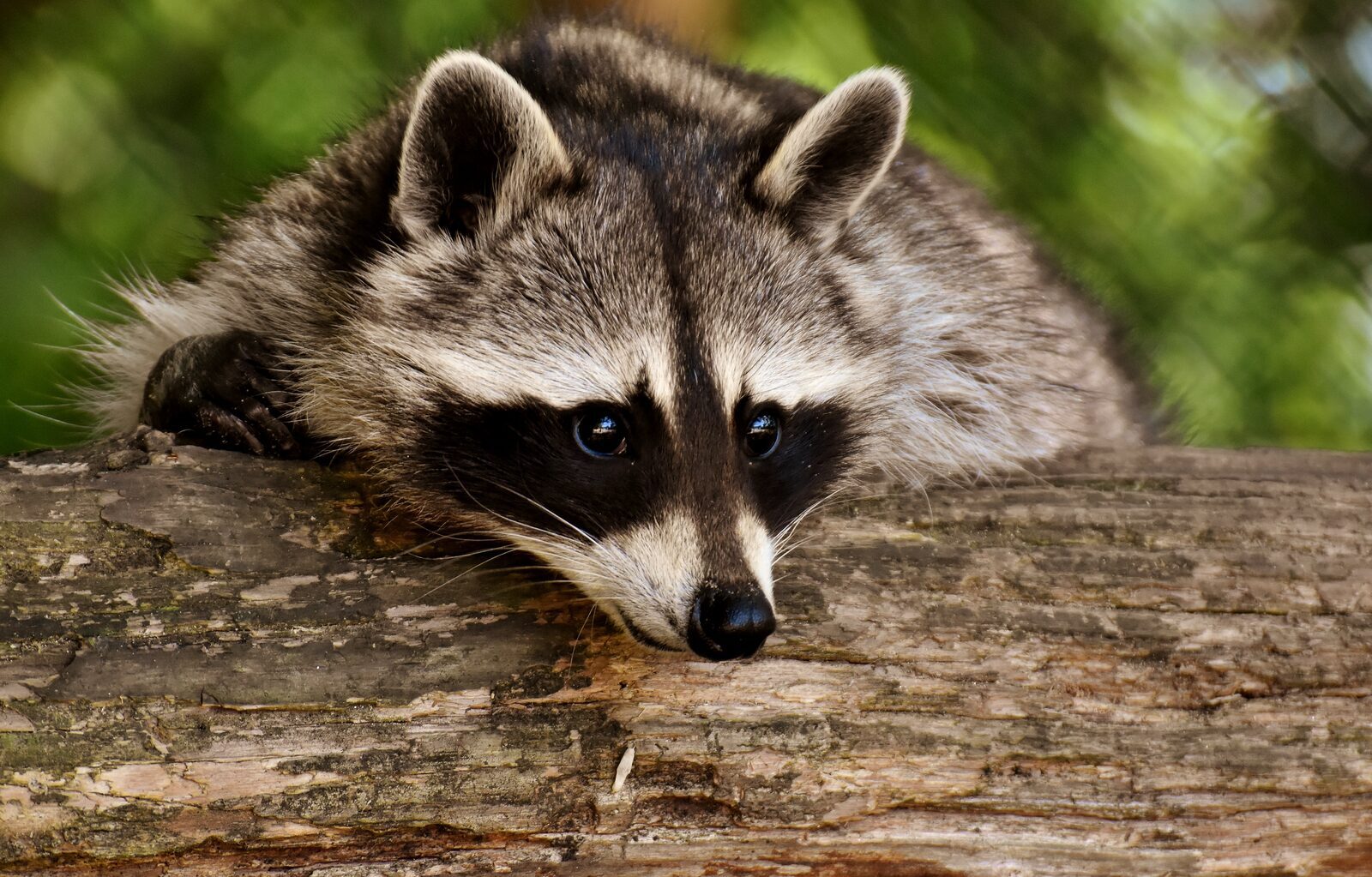 Zoo Amersfoort
In addition to a zoo, Animal Park Amersfoort is one massive play paradise as well! Climb along all animals or hang around at one of the large playgrounds a while.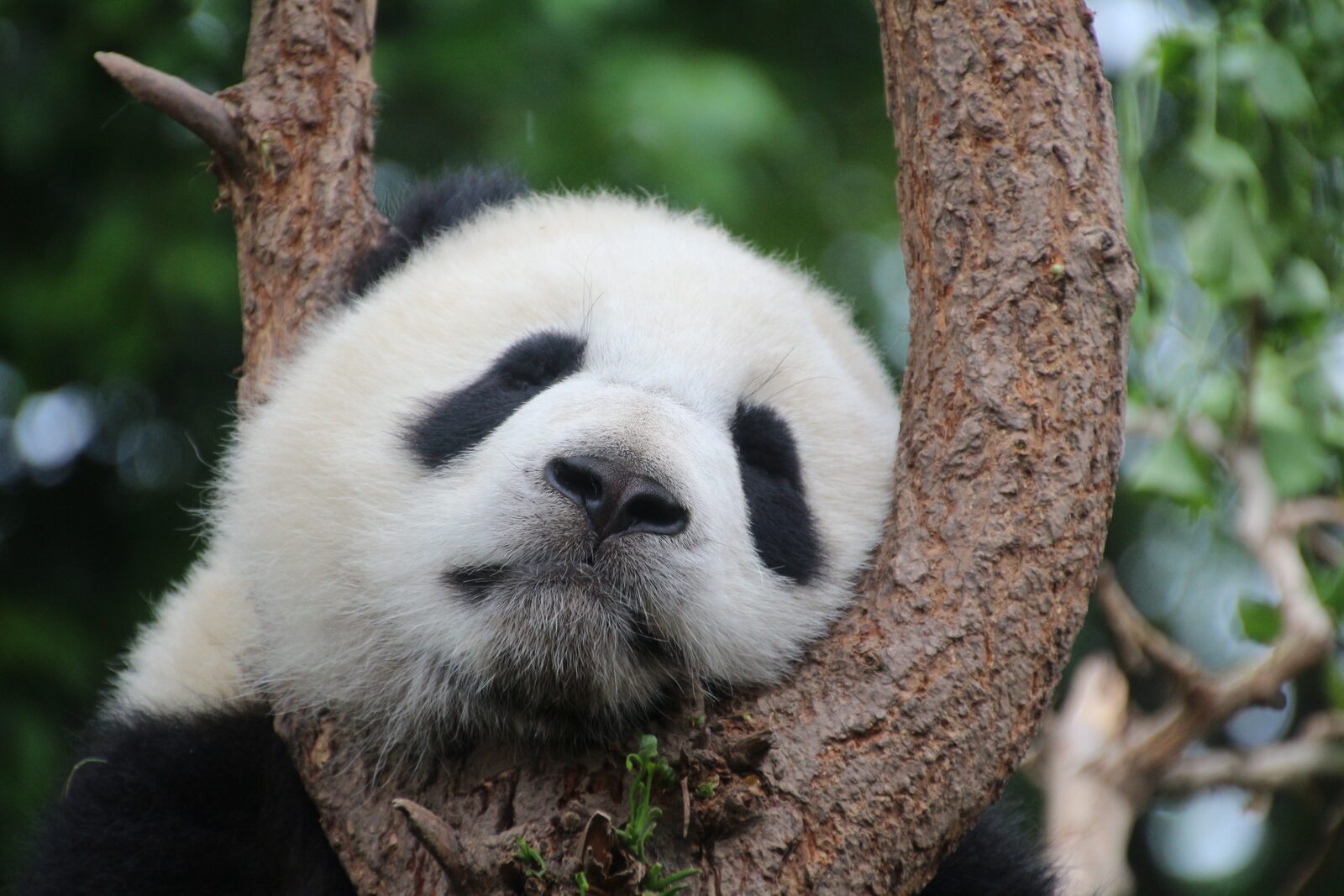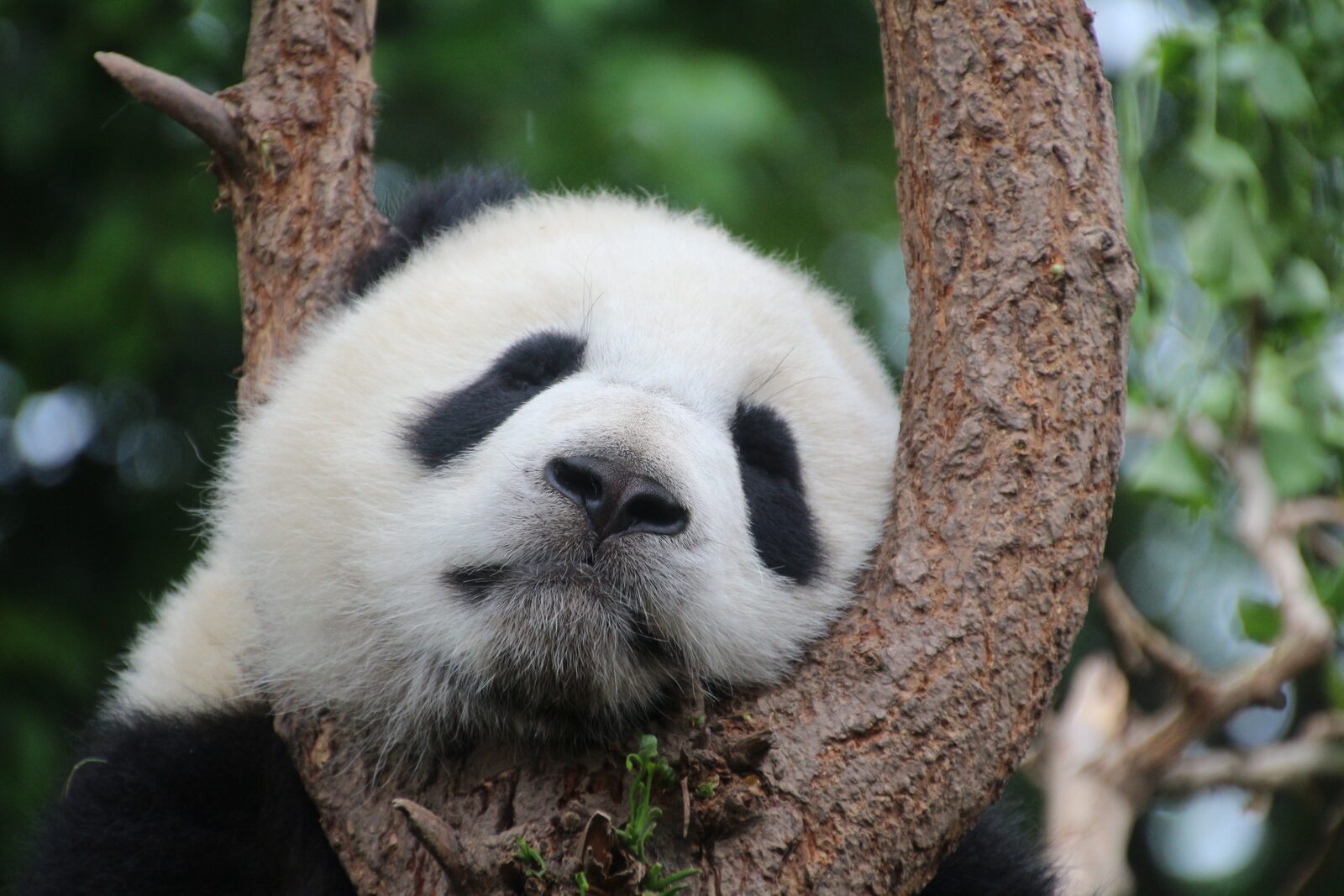 Ouwehands Zoo
In Rhenen, you will find Ouwehands Dierenpark. Come face to face with the giant panda and enjoy a great day outing for the entire family! Highly recommended.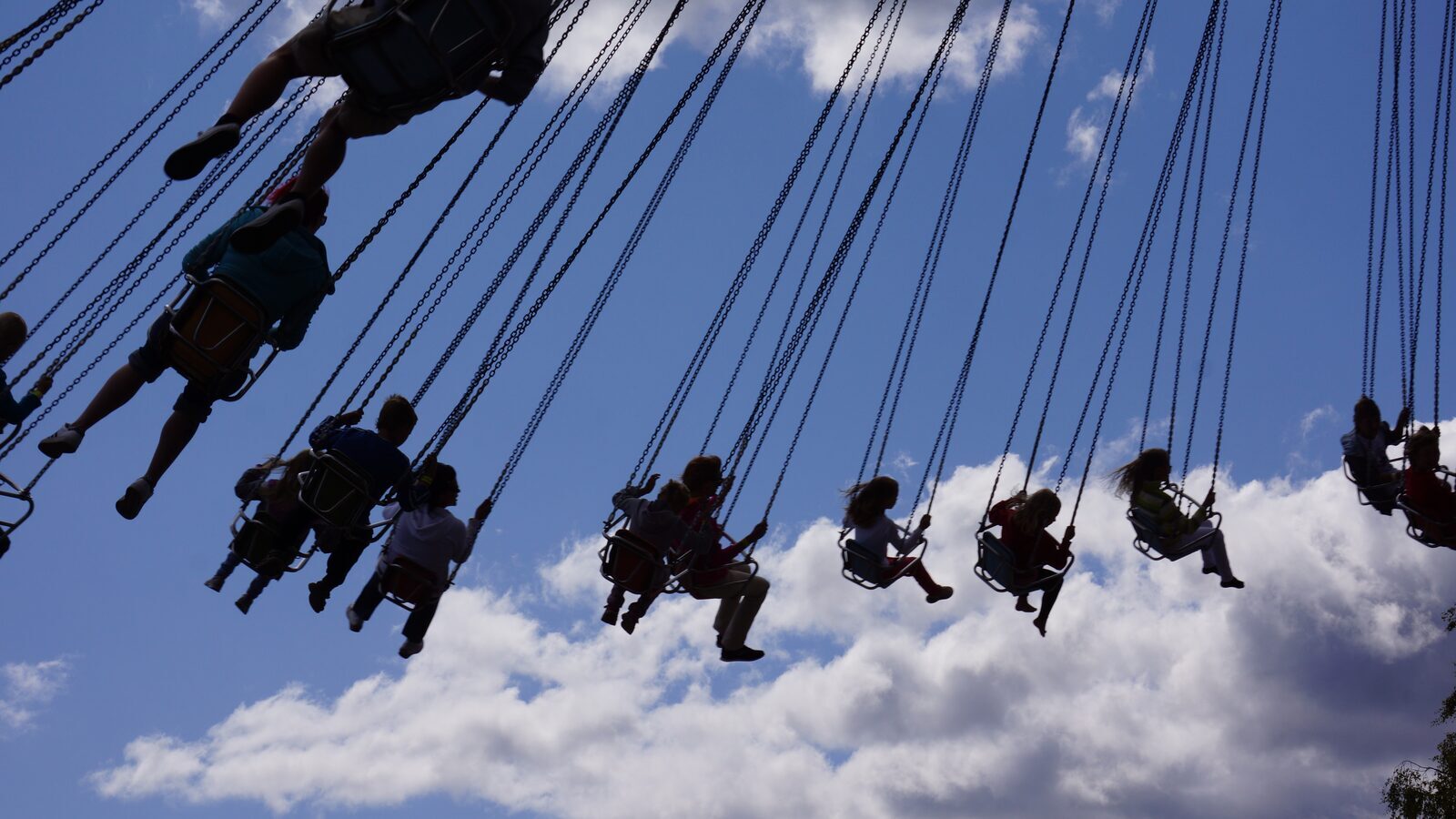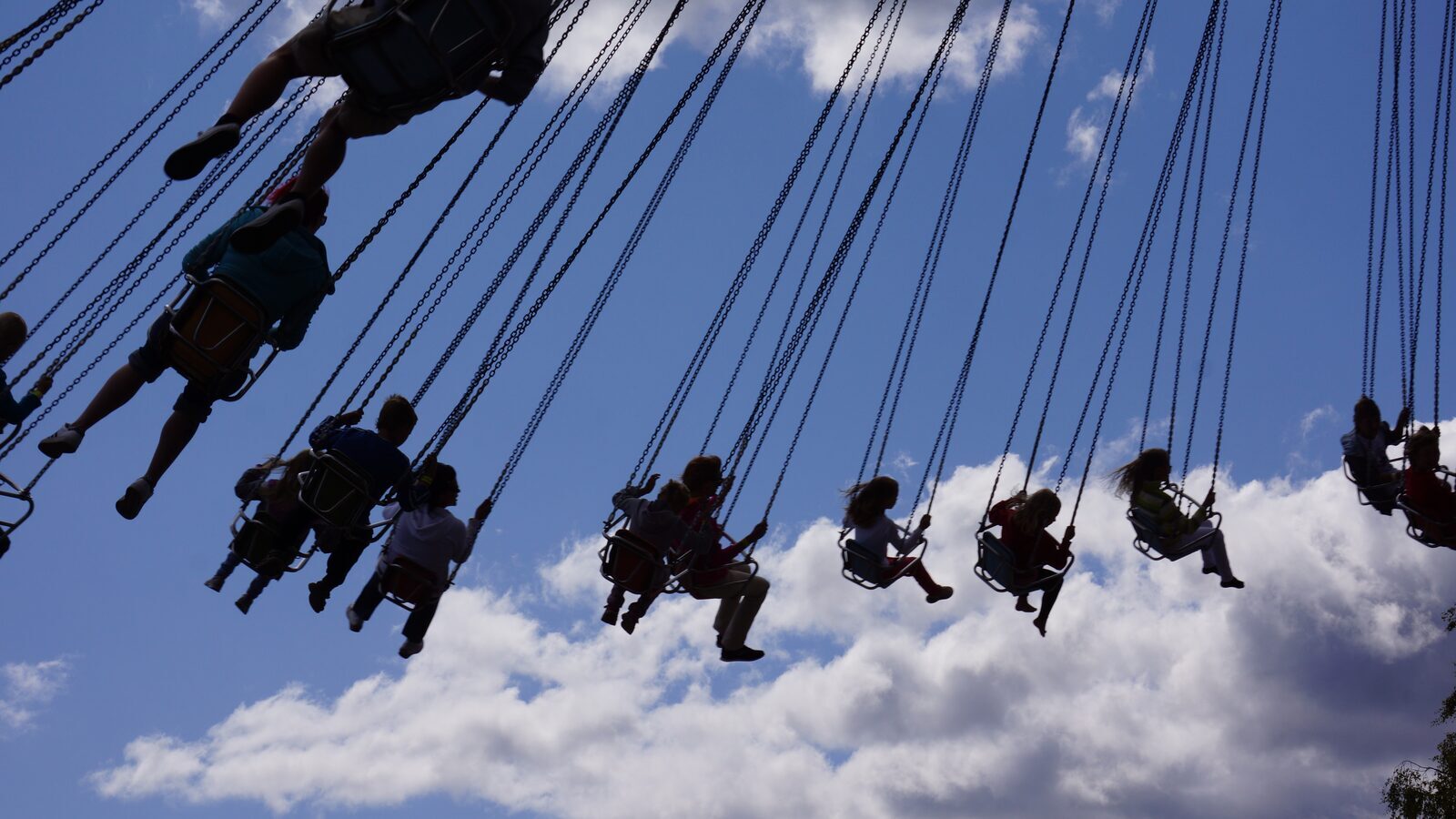 Julianatoren
A day out at Julianatoren is always a good idea. Discover the greatest amusement park for children up to 10 years of age at nearby Apeldoorn. Great for the entire family!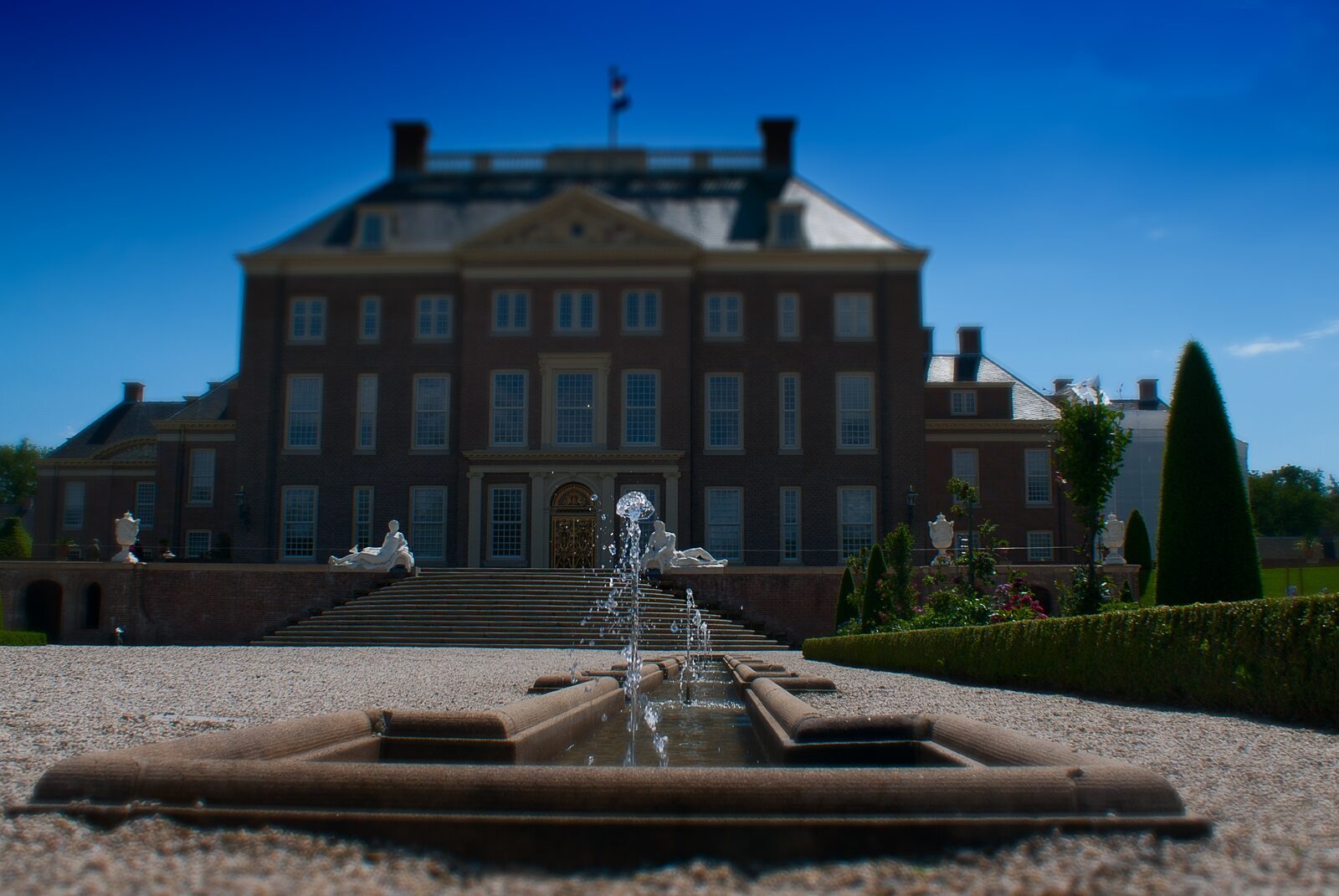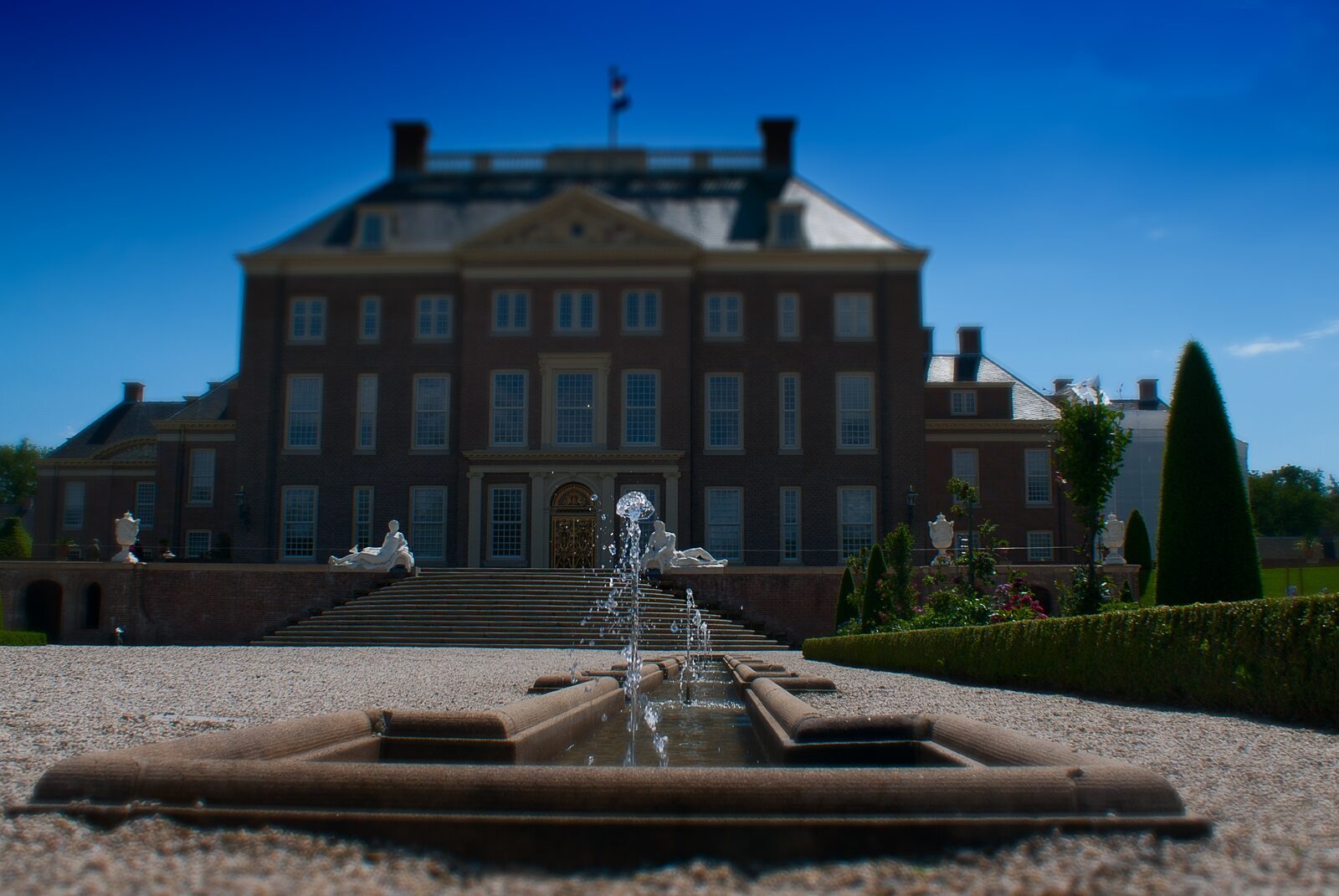 Het Loo Palace
A visit to Het Loo Palace should not be left out. Discover the museum with large, historic gardens and a square filled with carriages and coaches.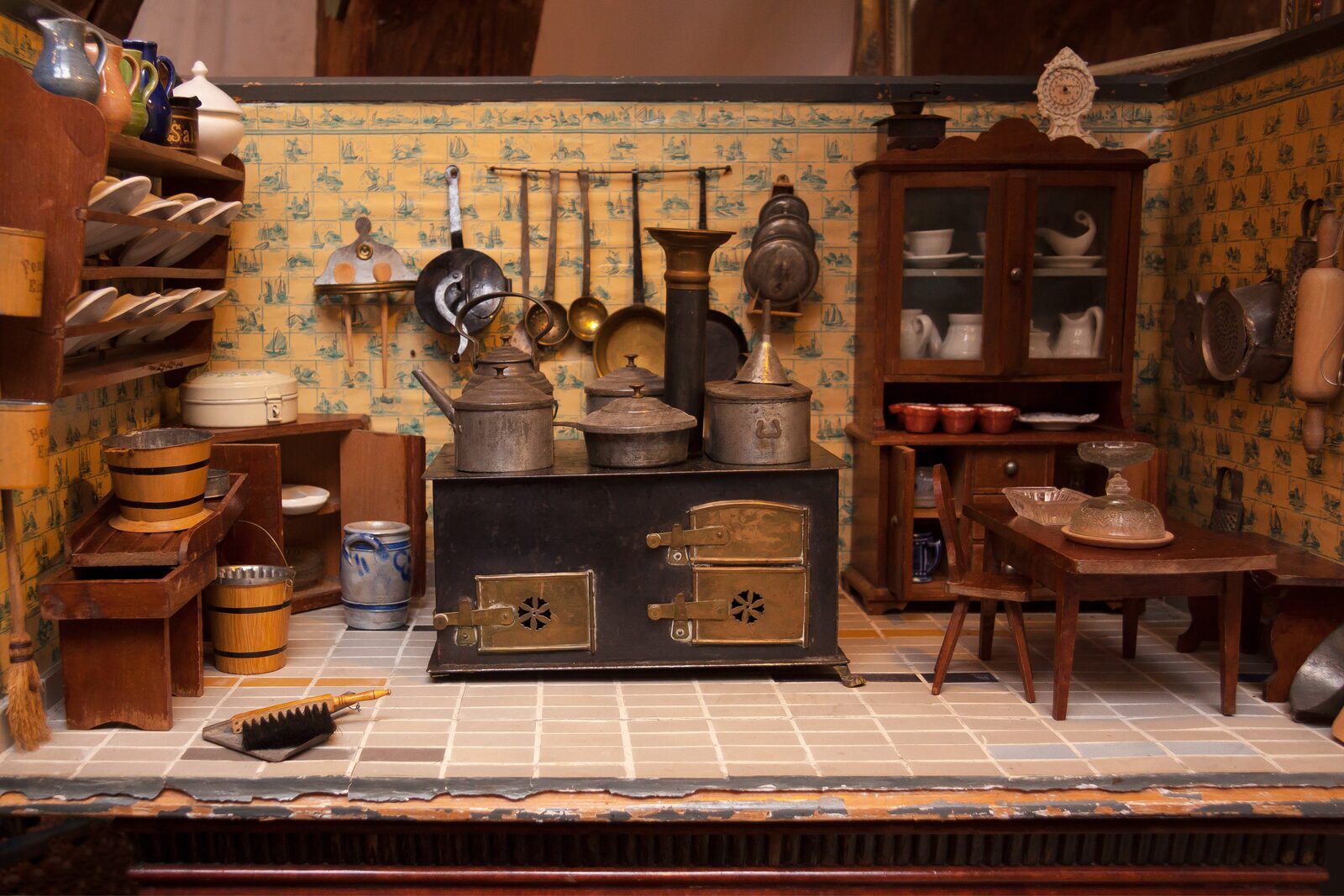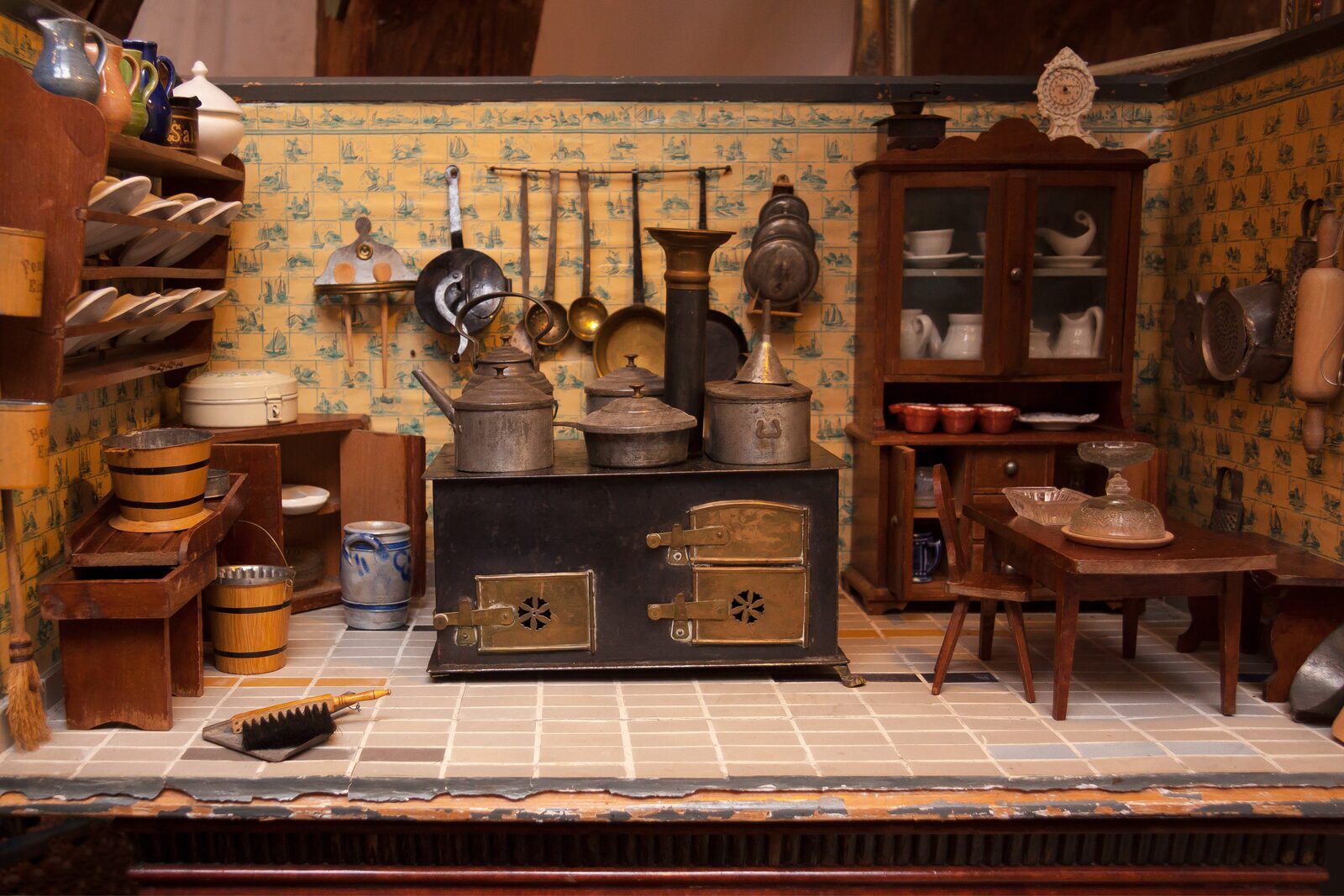 Old Crafts & Toys Museum
The greatest day out can be enjoyed at the Old Crafts & Toys Museum in Terschuur. Take a look into the world of the past. A unique experience is guaranteed!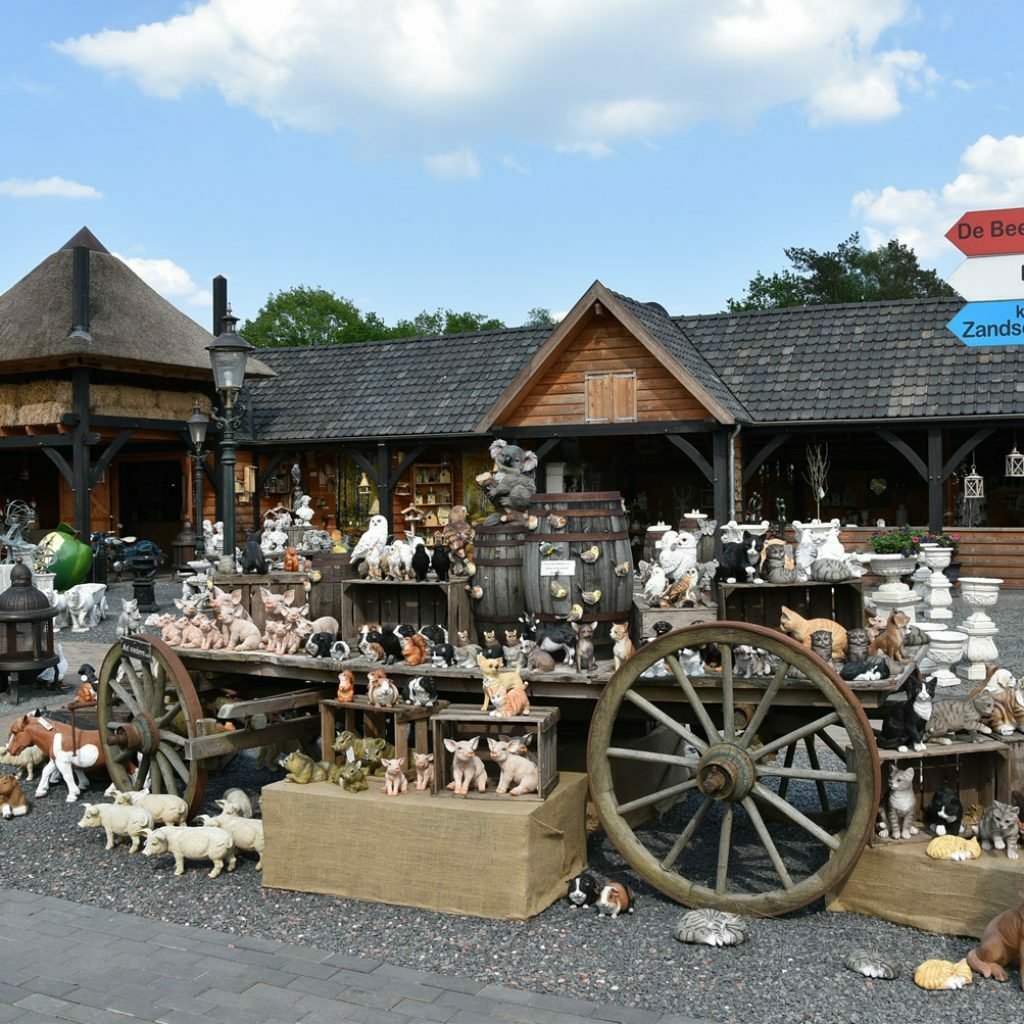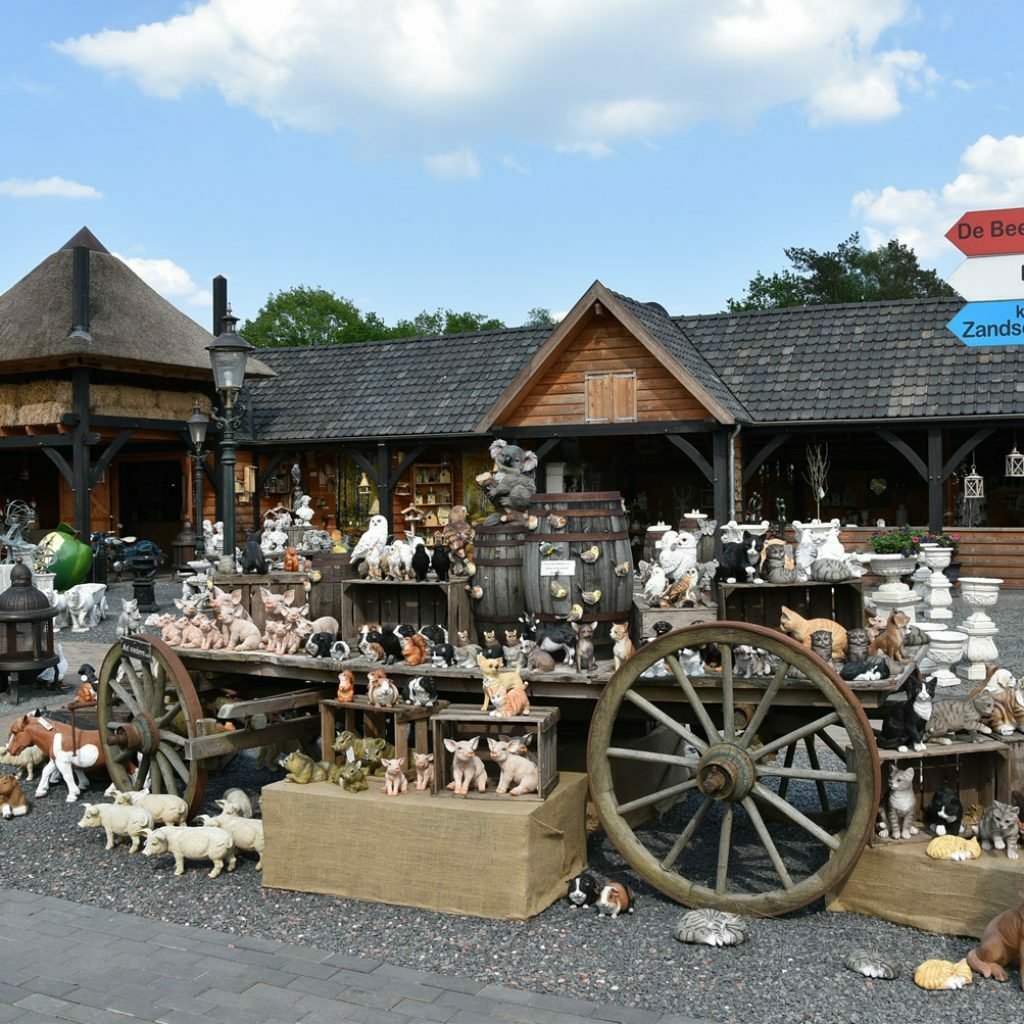 🗽 Beeldentuin Garderen
You can find a complete and cozy living village of over 3000 square meters at the Beeldentuin in Garderen . Everyone who wants to indulge in the most beautiful garden and living decoration, statues, living accessories, and furniture is in the right place here!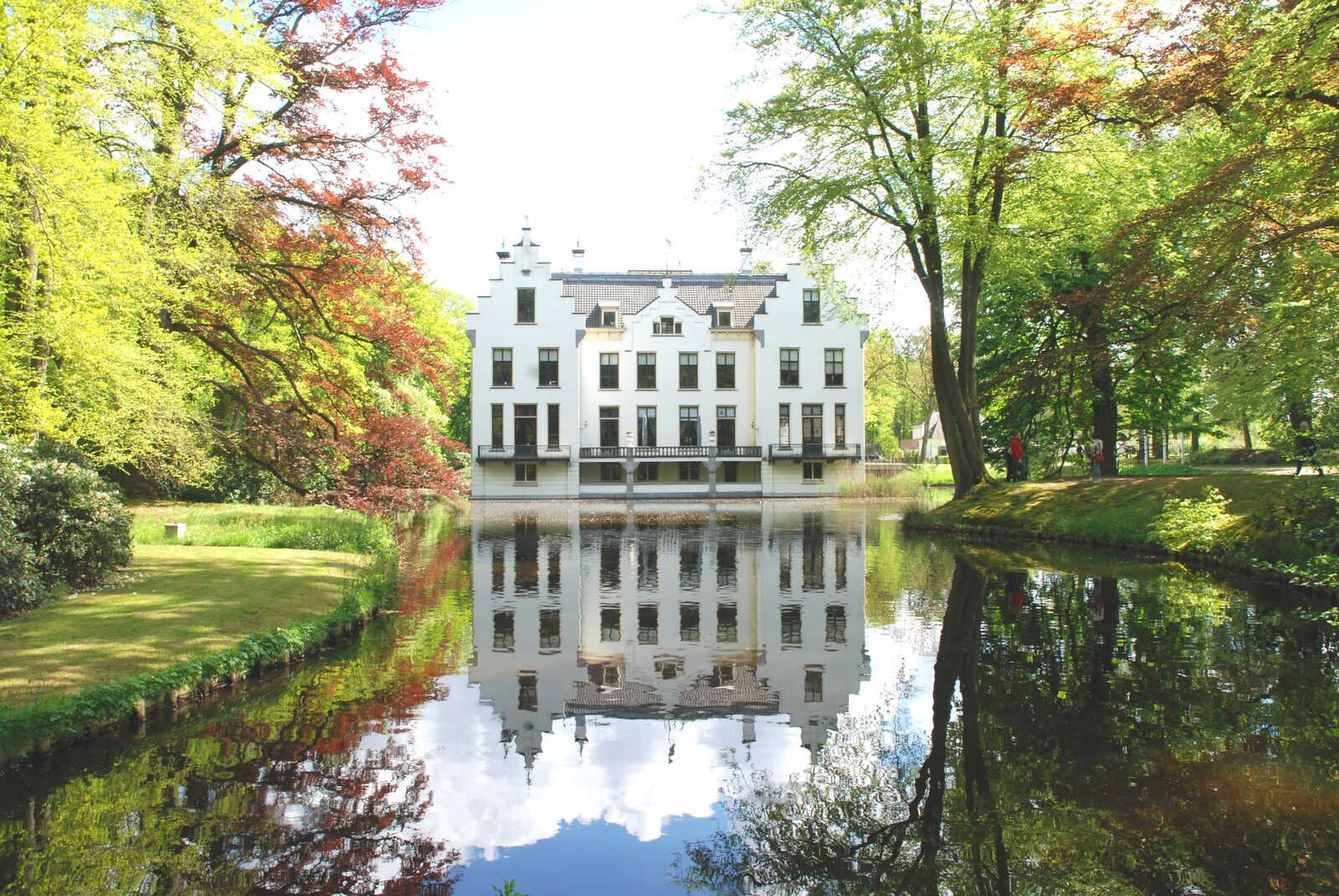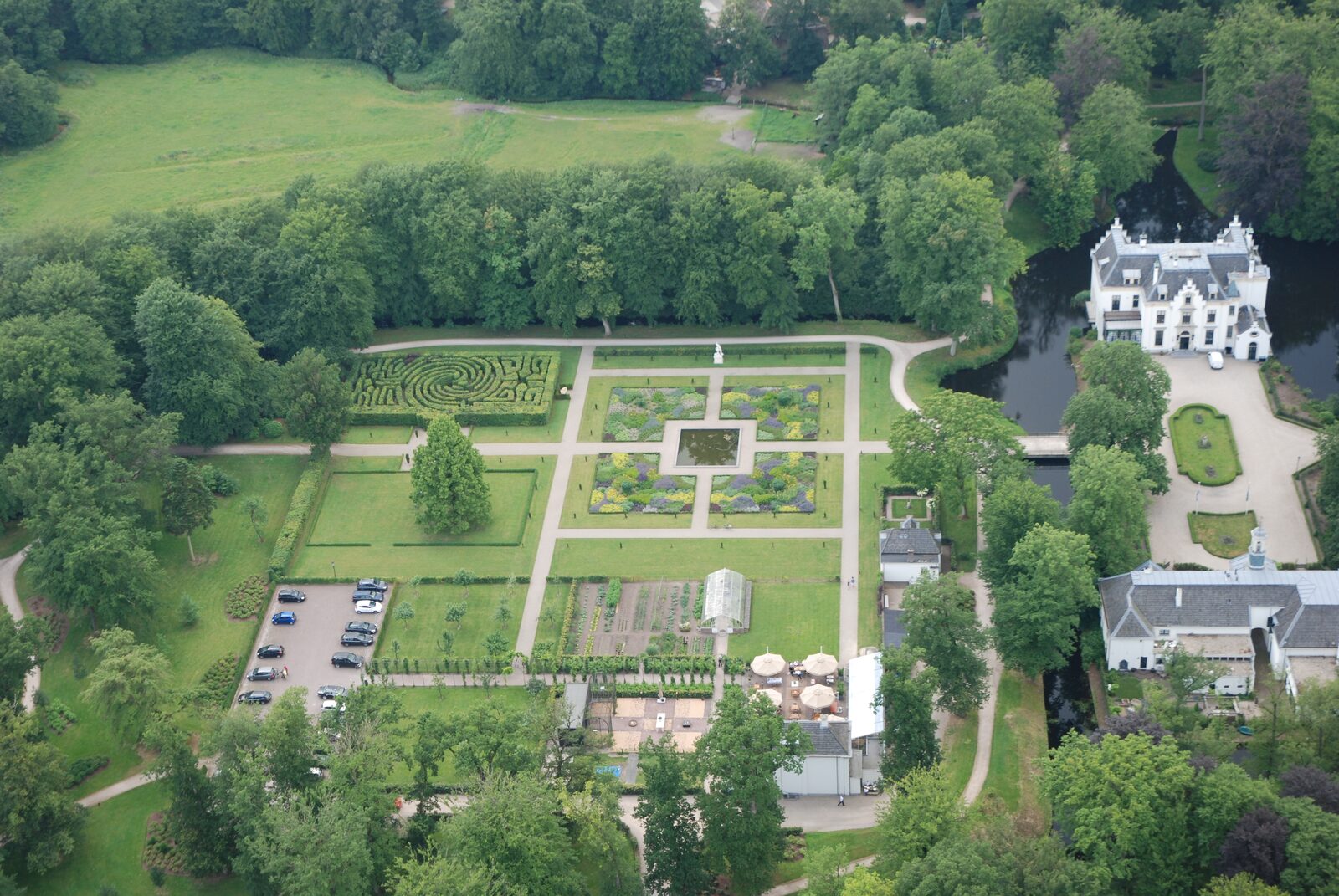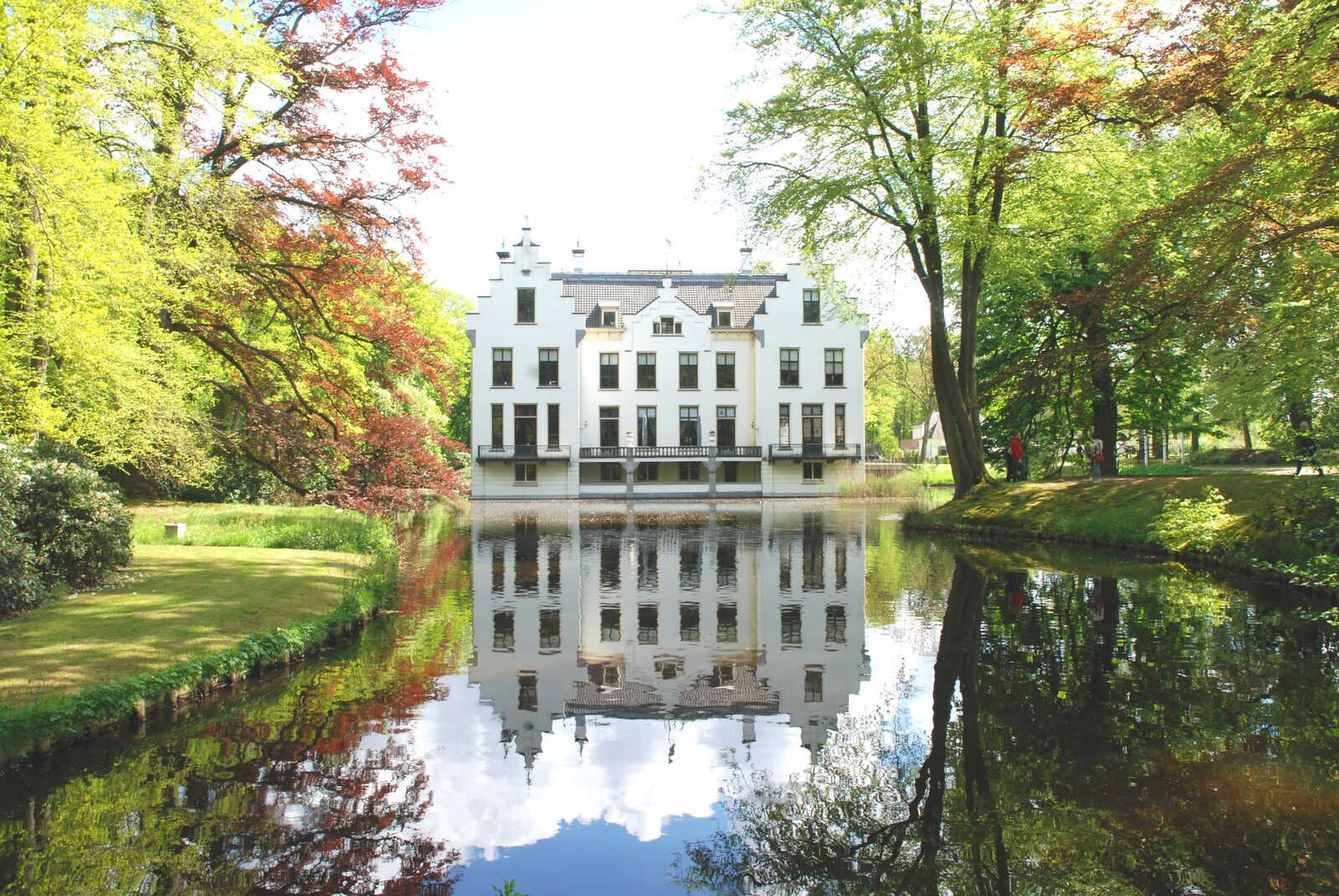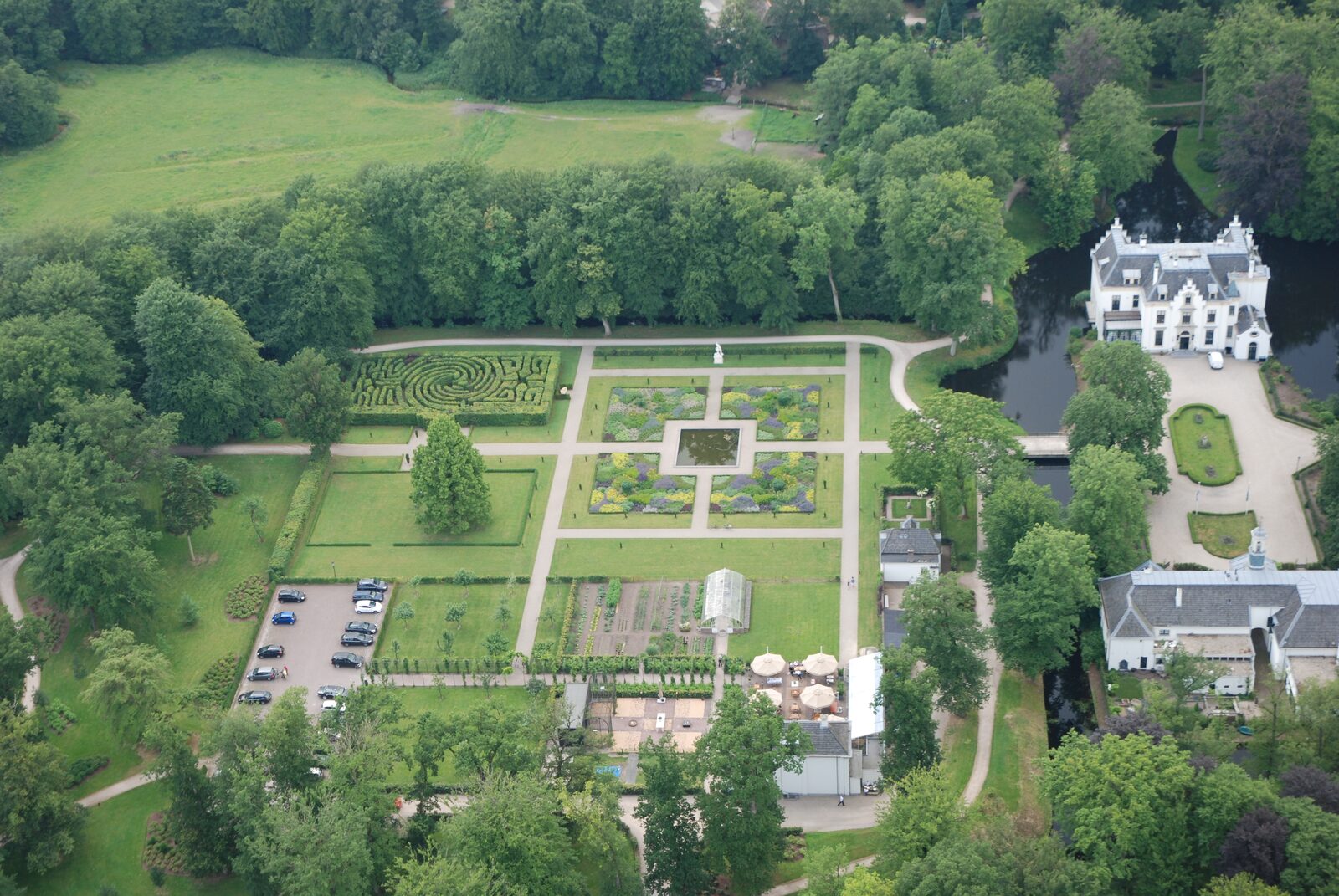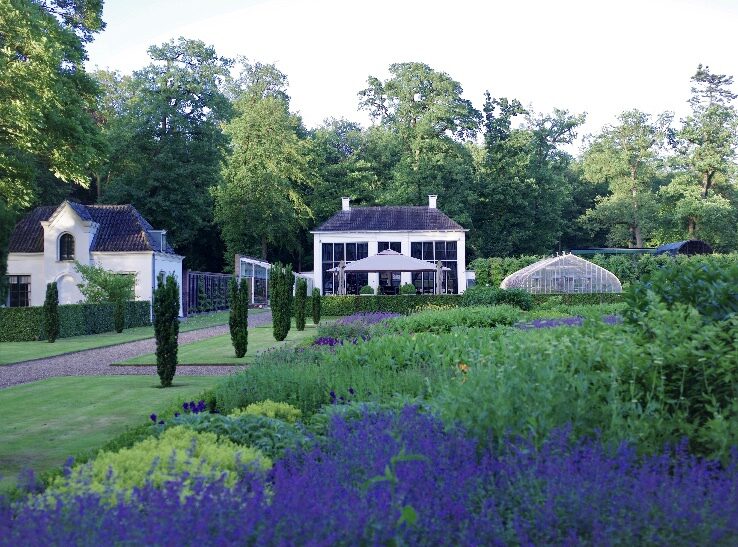 🏰Staverden Estate
In 2012 Staverden has been officially designated the smallest city in the Benelux. Staverden features the beautiful Staverden estate. You can enjoy a relaxing hike here– it is the starting point for various hiking routes - in the forested area and visit the castle garden and the park. You will also have a great time on the patios of the brasserie. A visit to the Staverden estate is guaranteed to be an unforgettable experience!
🏴‍☠️ SchatEiland Zeumeren
Go on an adventurous day out at SchatEiland Zeumeren. Discover the largest indoor adventure paradise in the Netherlands, for children up to 12 years old!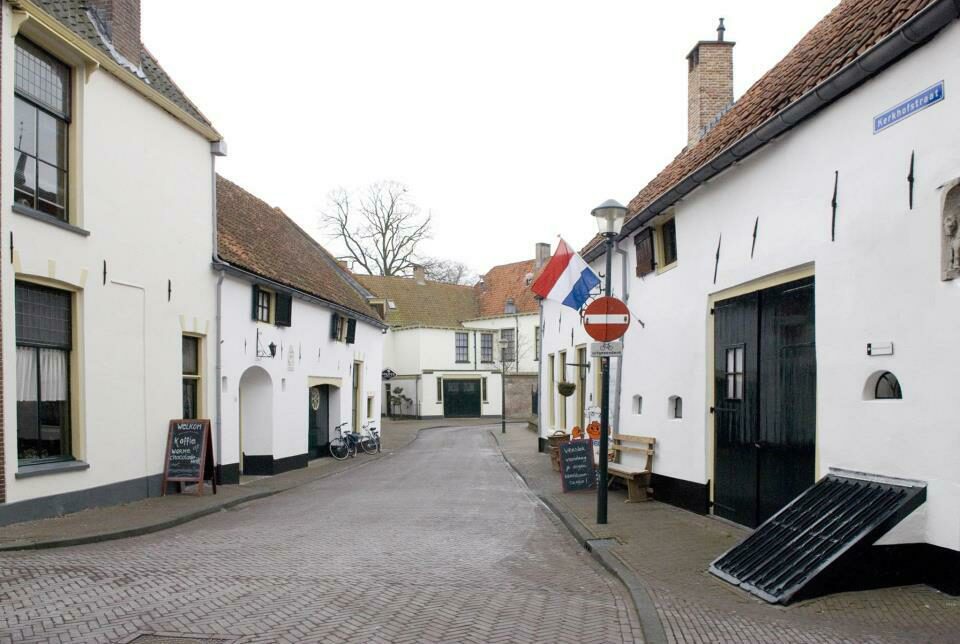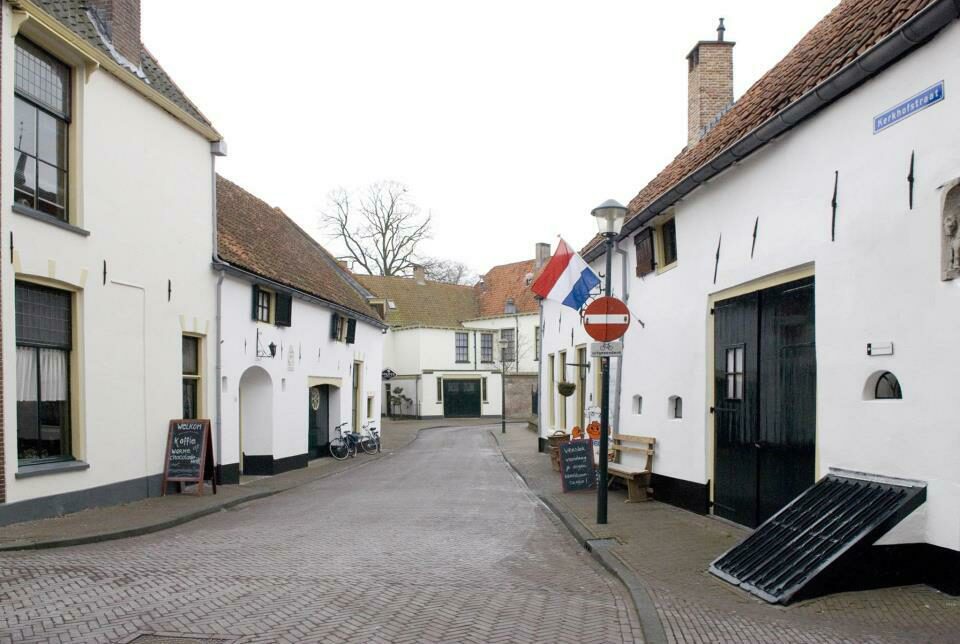 🍞 Bakery Museum Hattem
The Bakery Museum of the Hanseatic city of Hattem is located in the north of the Veluwe. The museum consists of four monumental buildings that are connected by means of a tunnel. Take a look behind the scenes at the bakery in this fun museum in Hattem!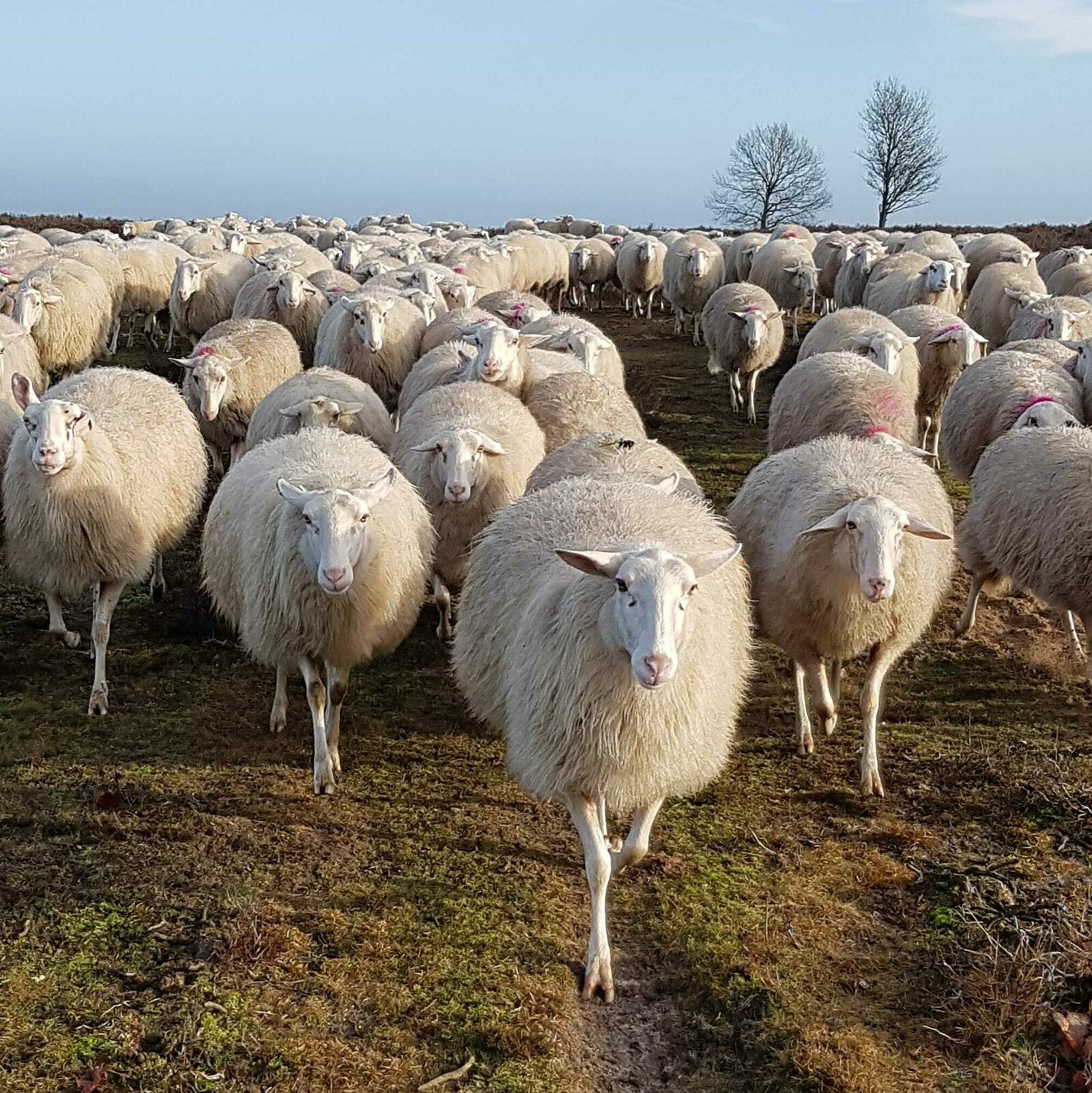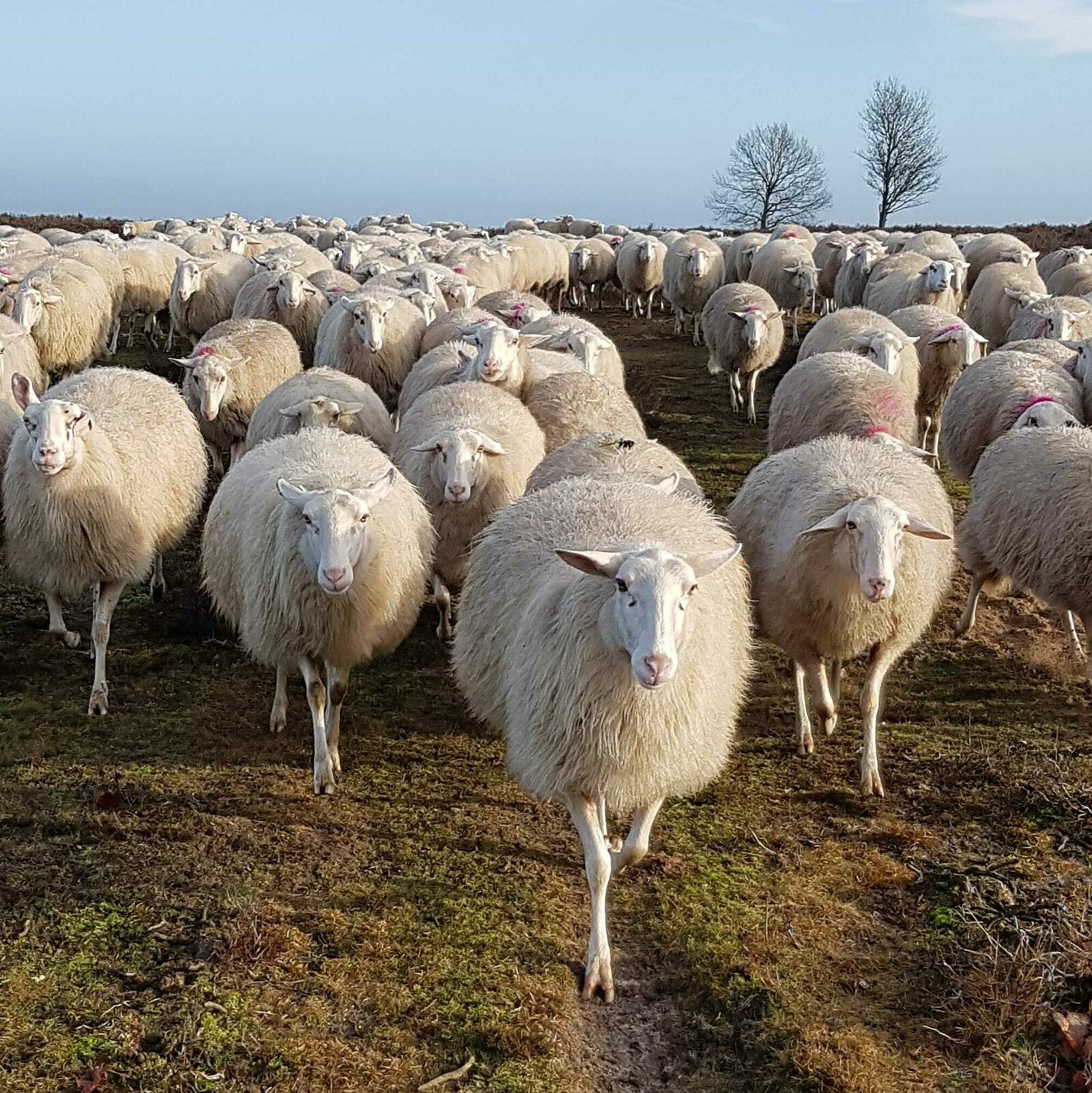 🐑 Sheepfold Ermelo
A visit to the sheepfold near Ermelo is a fun activity for all ages. Shelter in provided for about 400 sheeps and the newborn lambs can be admired in February. In the adjesunt visitor centre, you will learn about the sheeps, shepherd, dogs, bees and burial mounds.
Veluwen Regional Products 🌾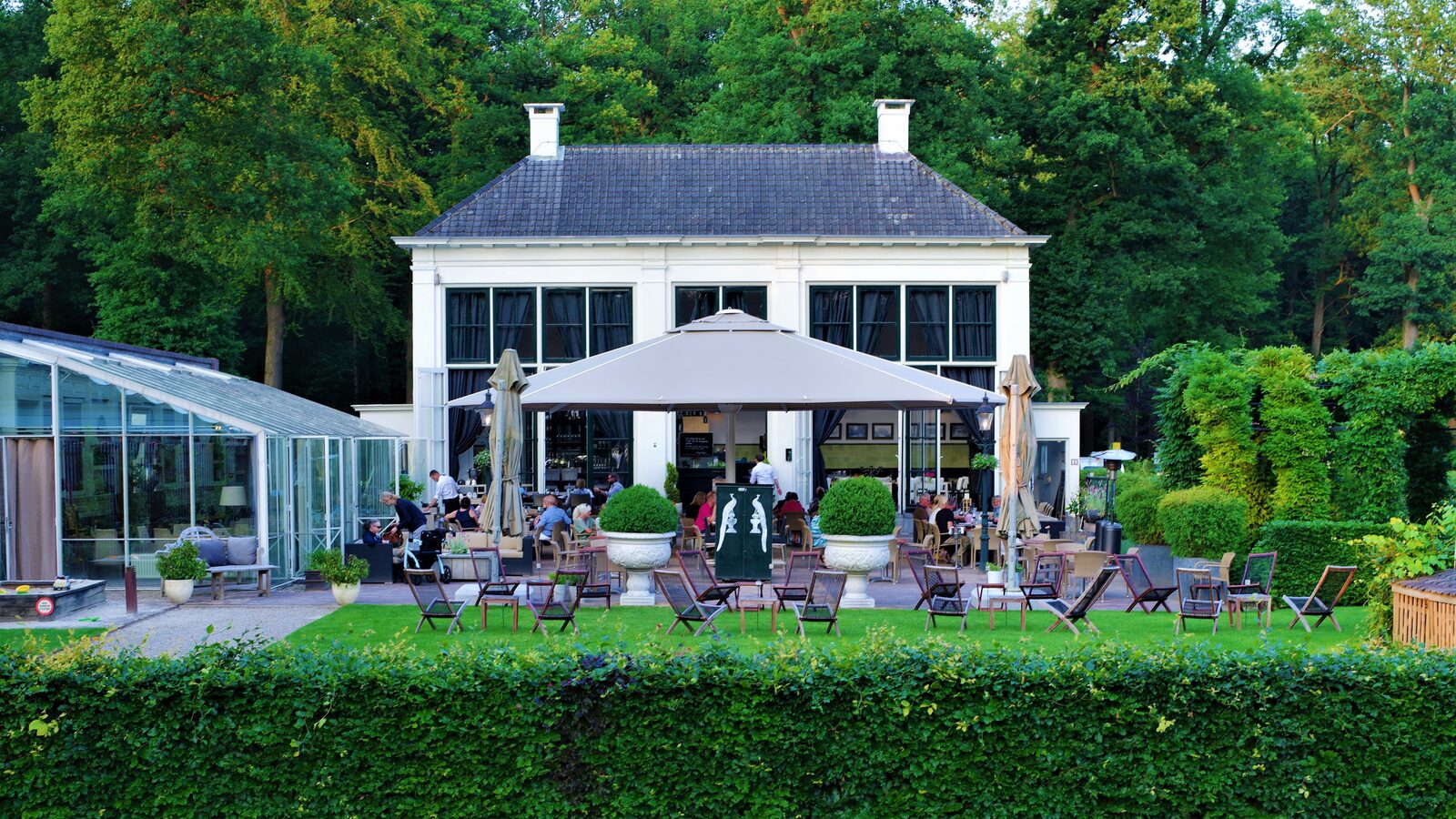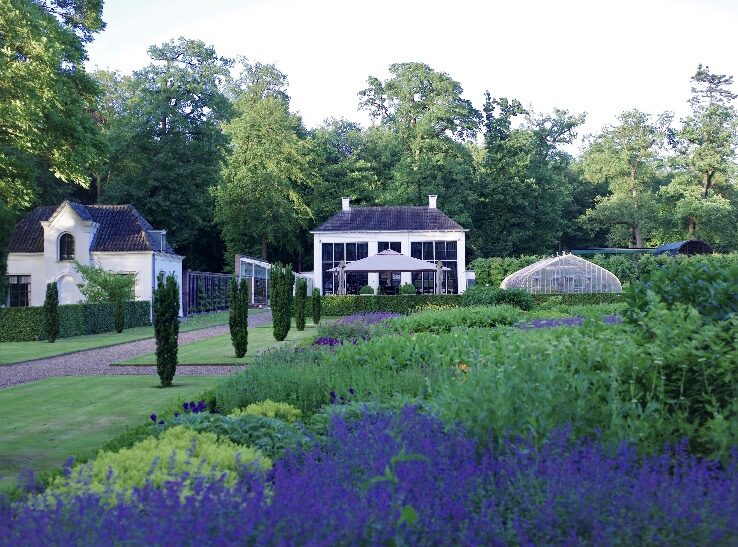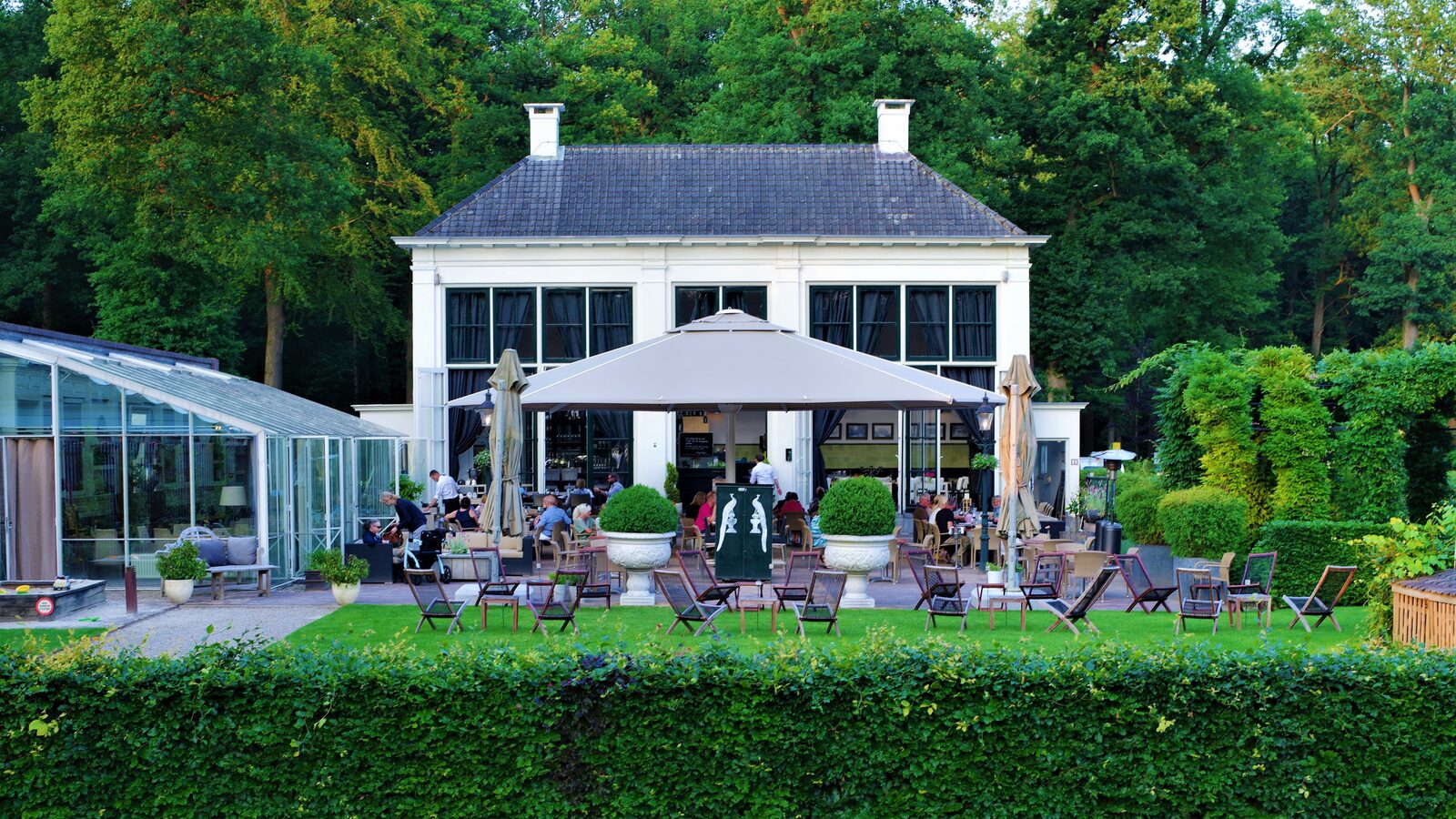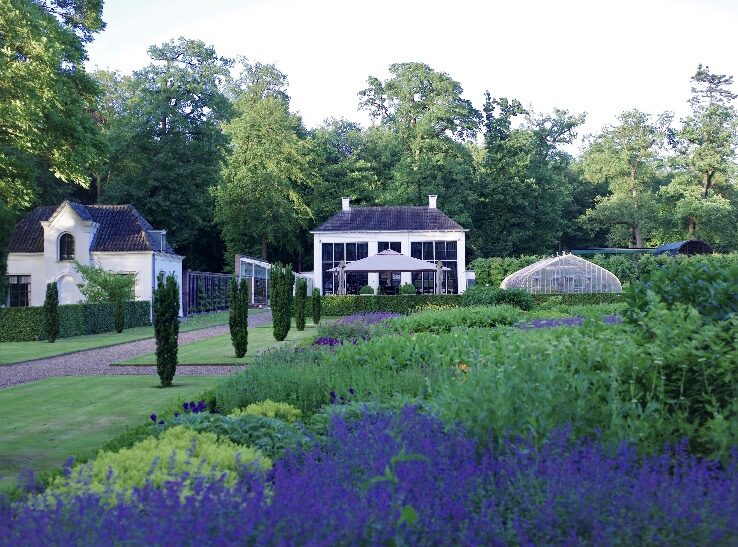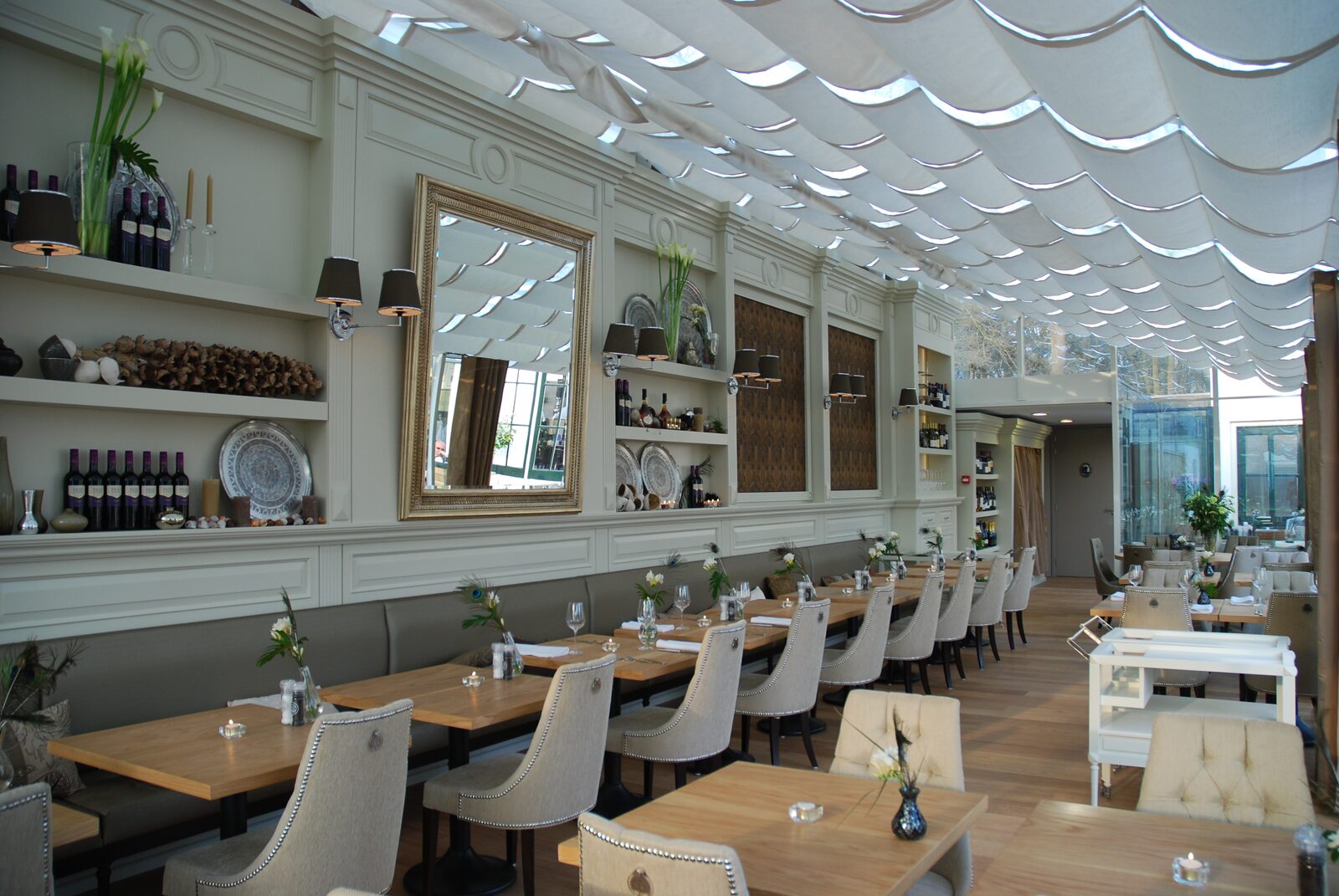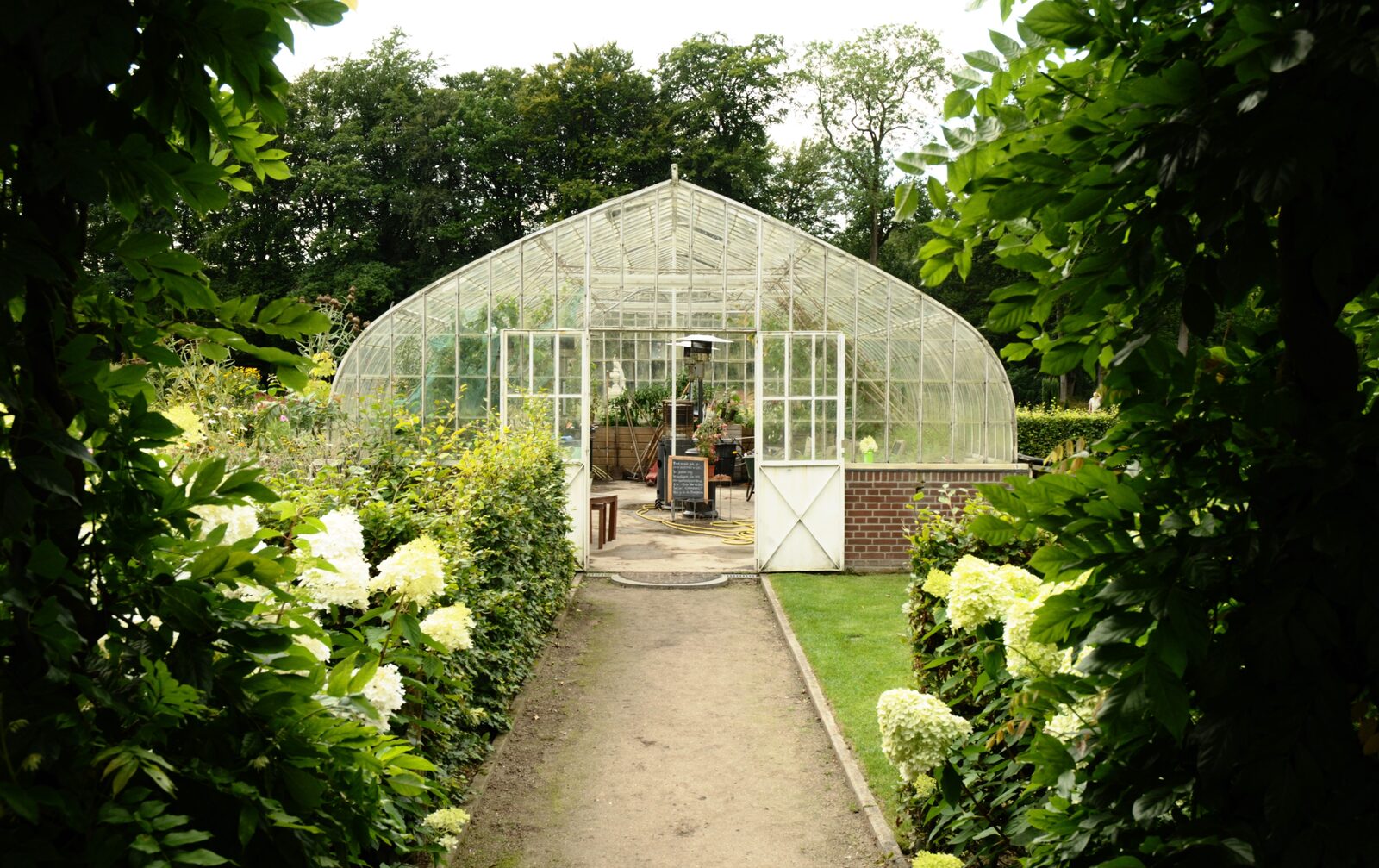 🏰 Brasserie Staverden
Brasserie Staverden is a unique location in the Netherlands. One reason for this is its special site in the middle of the castle gardens of Staverden. The Brasserie has its private vegetable patch and greenhouse. It further feaures (heated) patios; the main sunlit patio and the so-called 'peacock patio', bordering the former peacock cage. On Saturdays and Sundays, you can collect a picknick basket which you can order in advance! You are also more than welcome there to celebrate your birthday or wedding day.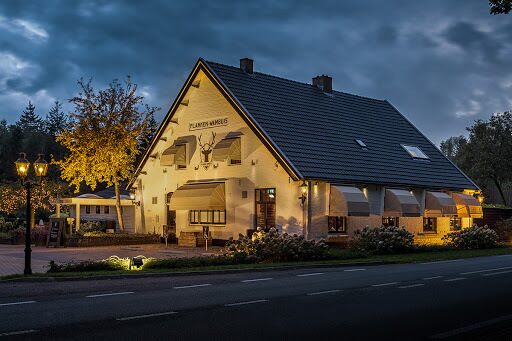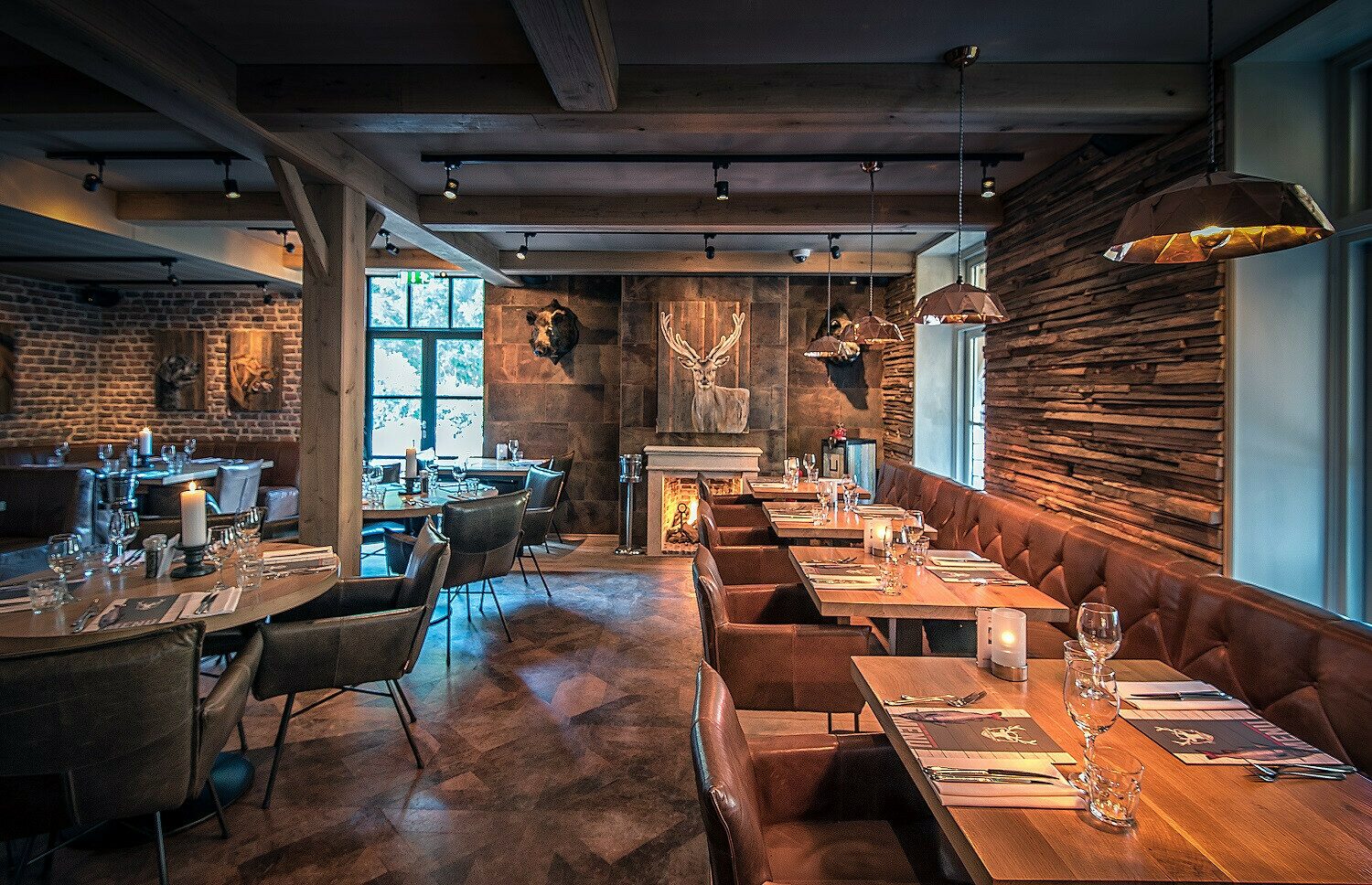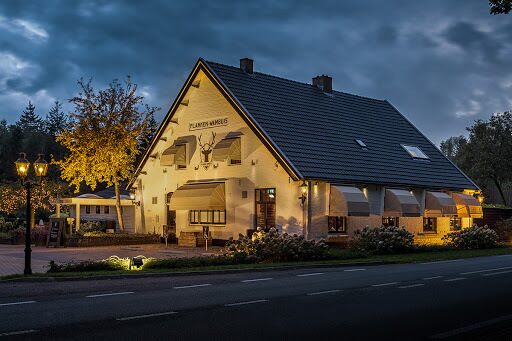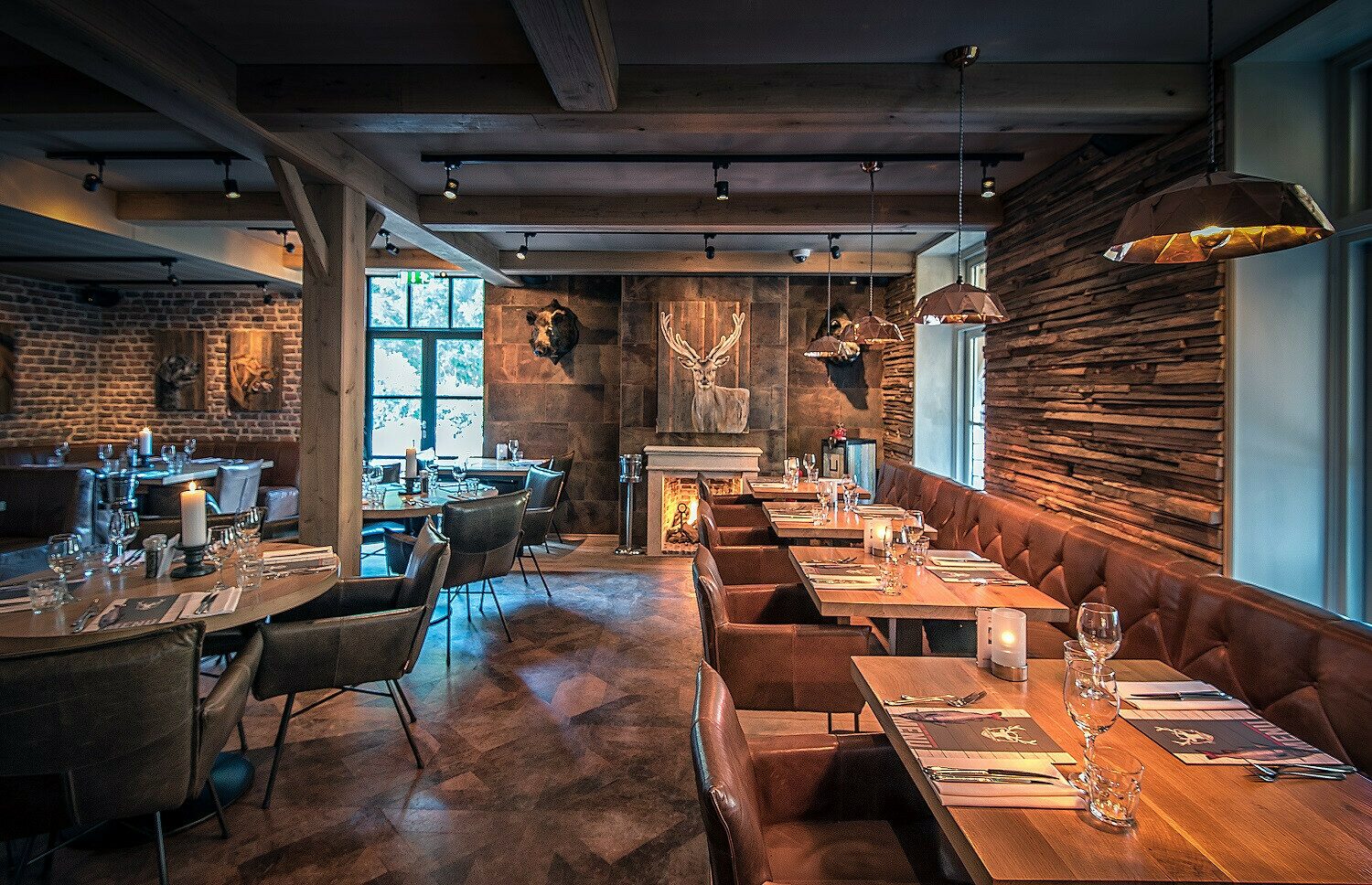 🦌 Planken Wambuis
In the forest, near Ede, you will find the game restaurant Planken Wambuis. An atmospheric, nostalgic tavern from 1926 with a summer patio. The combination of the furnishing as a hunting cabin and the French menu with Veluwe twist allows you to experience the true Veluwe feeling! Children are taken into account as well, as Planken Wambuis features a fun outdoor playground.


🥞 Eethuisje De Heuveltjes
This cozy and affordable pancake & eatery has been well-known in Voorthuizen and the region for more than 50 years! The unique location in the Veluwe forests lets 'Eethuisje De Heuveltjes' be an ideal starting and rest point for a relaxing day out. Besides delightful food, Eethuisje De Heuveltjes also organizes packages, including a Veluwe bread meal. Have a look at the website for all delicacies and packages!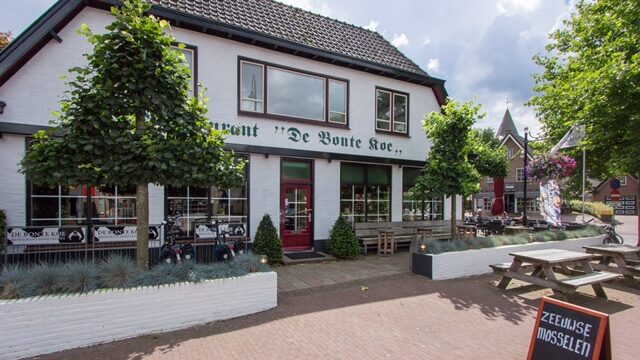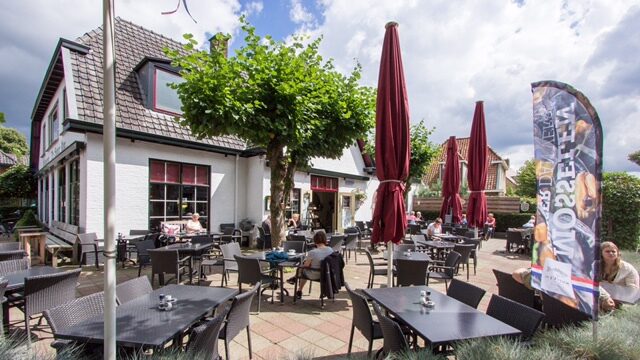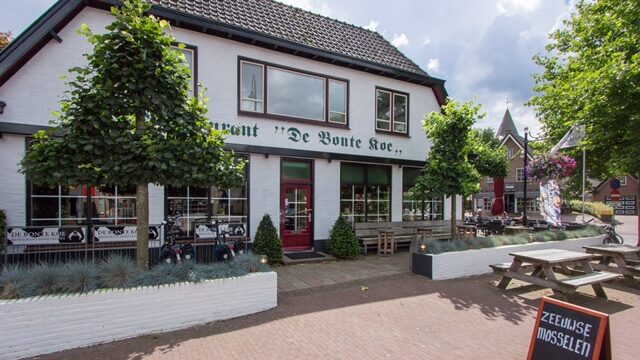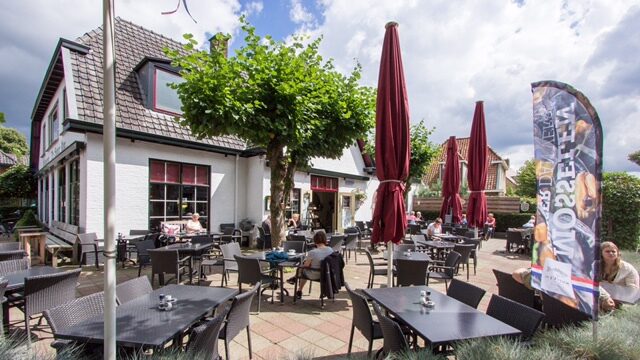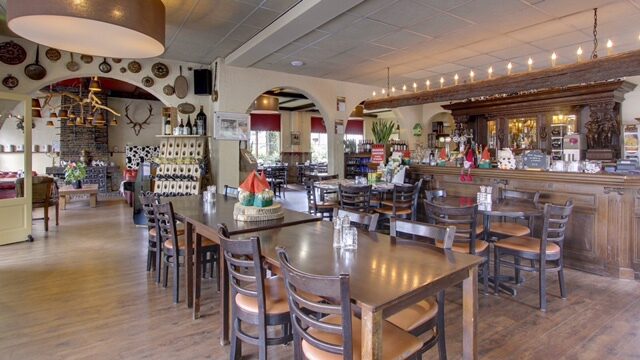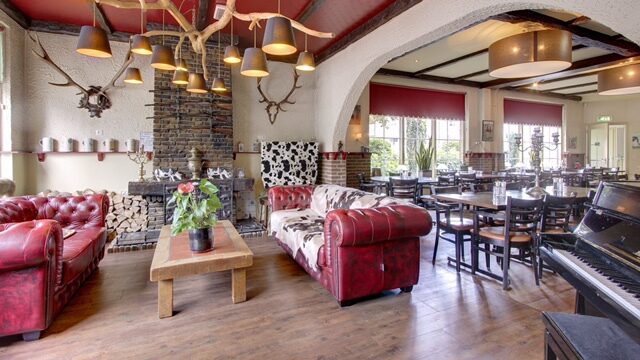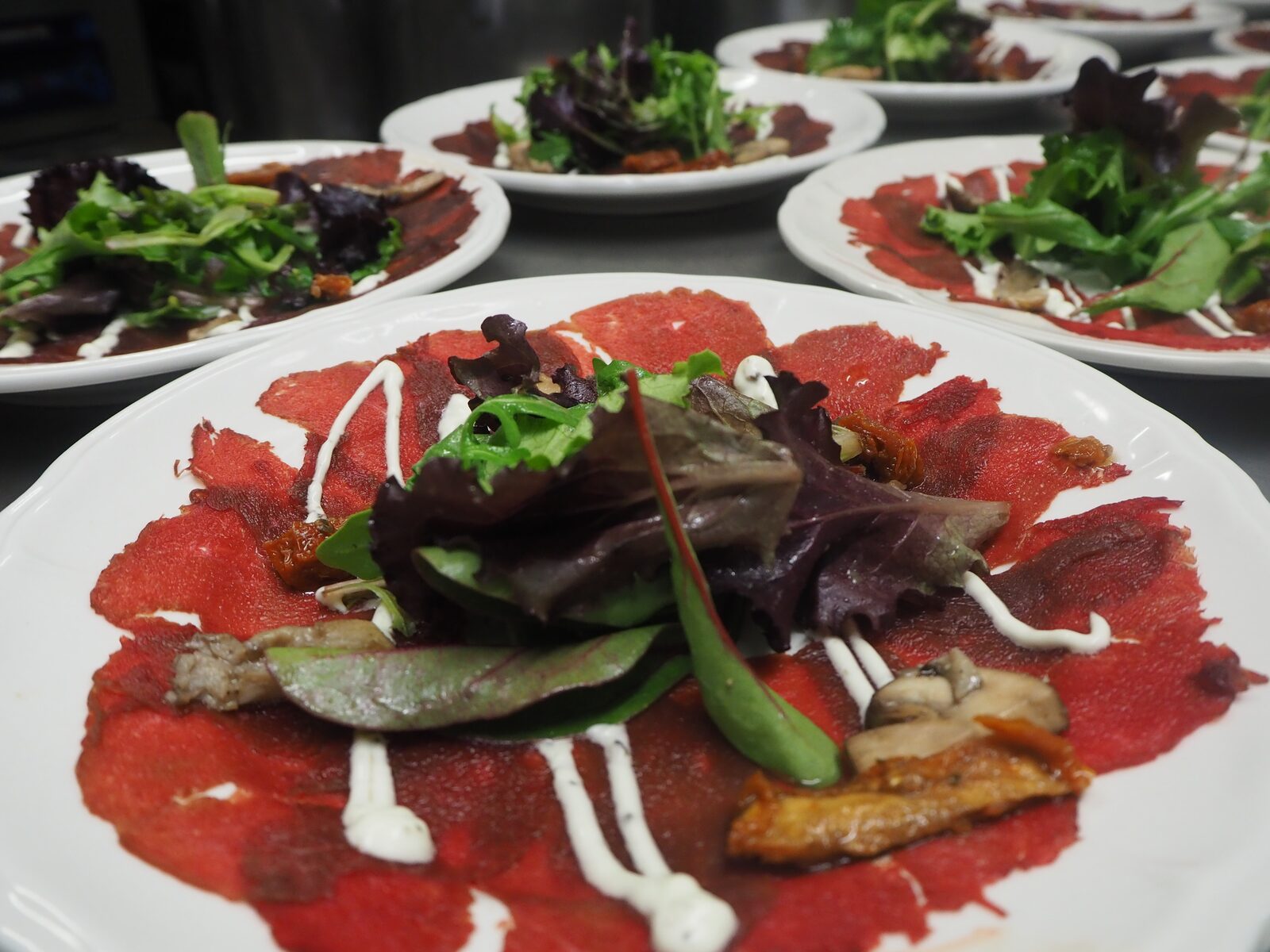 🐄 Restaurant De Bonte Koe
De Bonte Koe is the ideal place for a pitstop during a hike or cycling tour. The kitchen staff prefers working with fresh local products. You can taste that, the menu changes with the seasons. From October the menu features game . In their season, they serve lots of asparagus and mussels. You can also eat pancakes here, made from flour which was milled in the mill of Garderen. The speciality of De Bonte Koe is the Planking menu.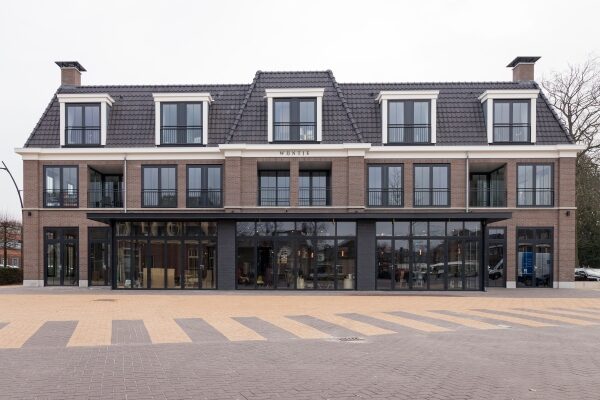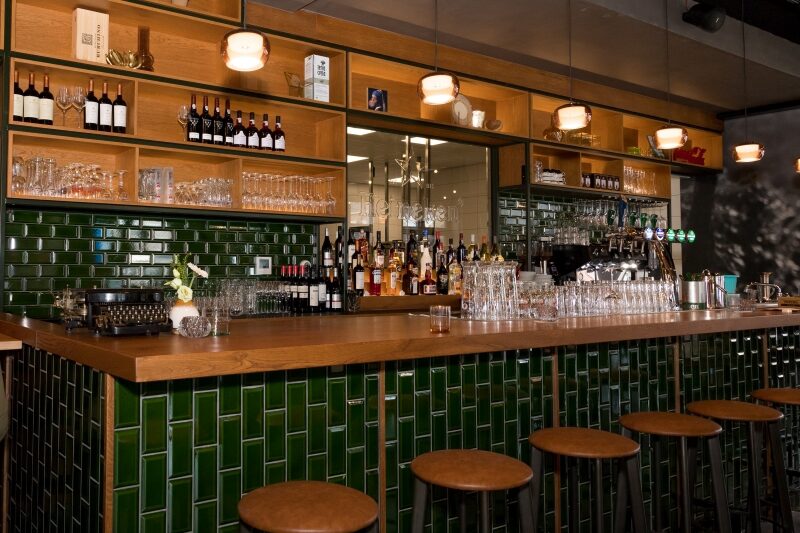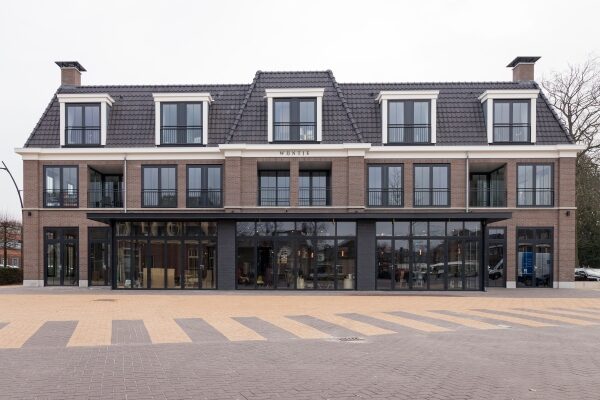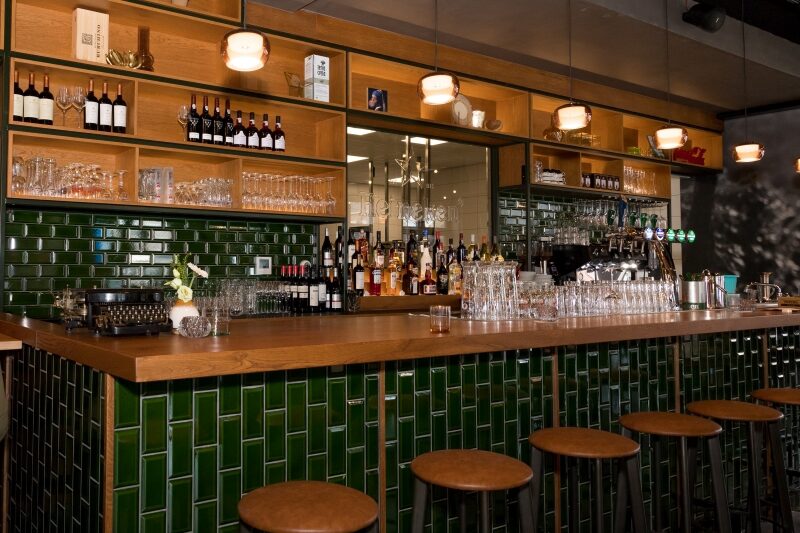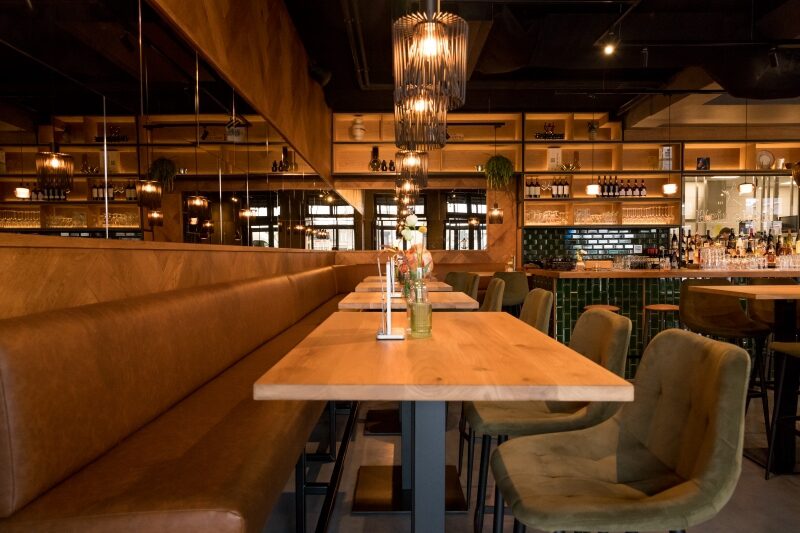 🍷 Grand cafe Wijntje
Grancafé Wijntje, located at the Bunckmanplein in Voorthuizen, is a cozy and atmospheric restaurant. You are welcome here for lunch, dinner, and a drink. Wijntje stands for fresh quality products which are mostly from the local area . In the summer months a large terrace is set up, allowing you to enjoy the delightful summer weather.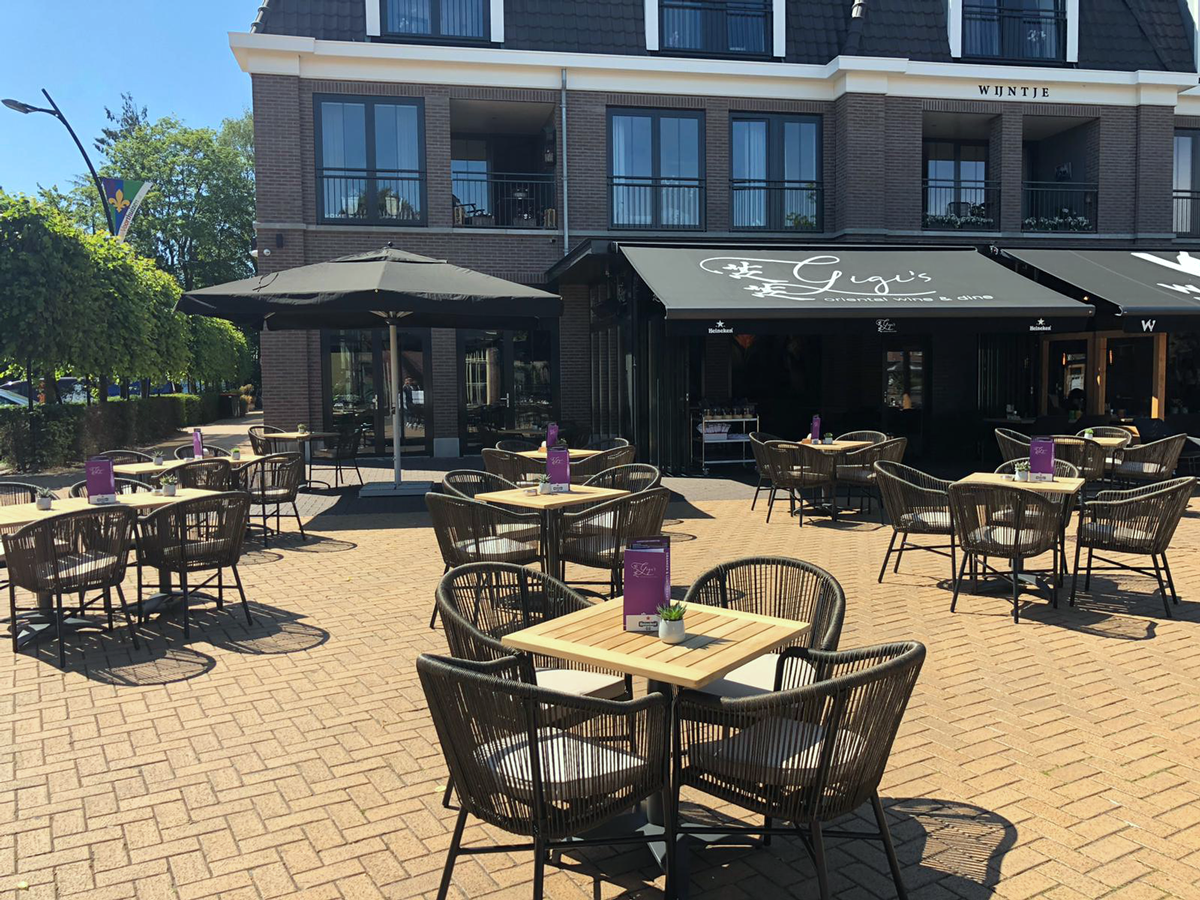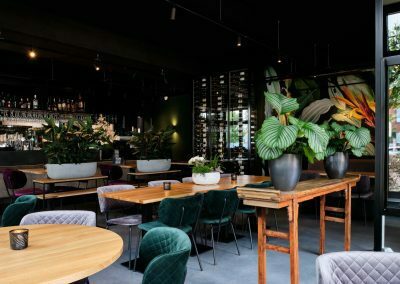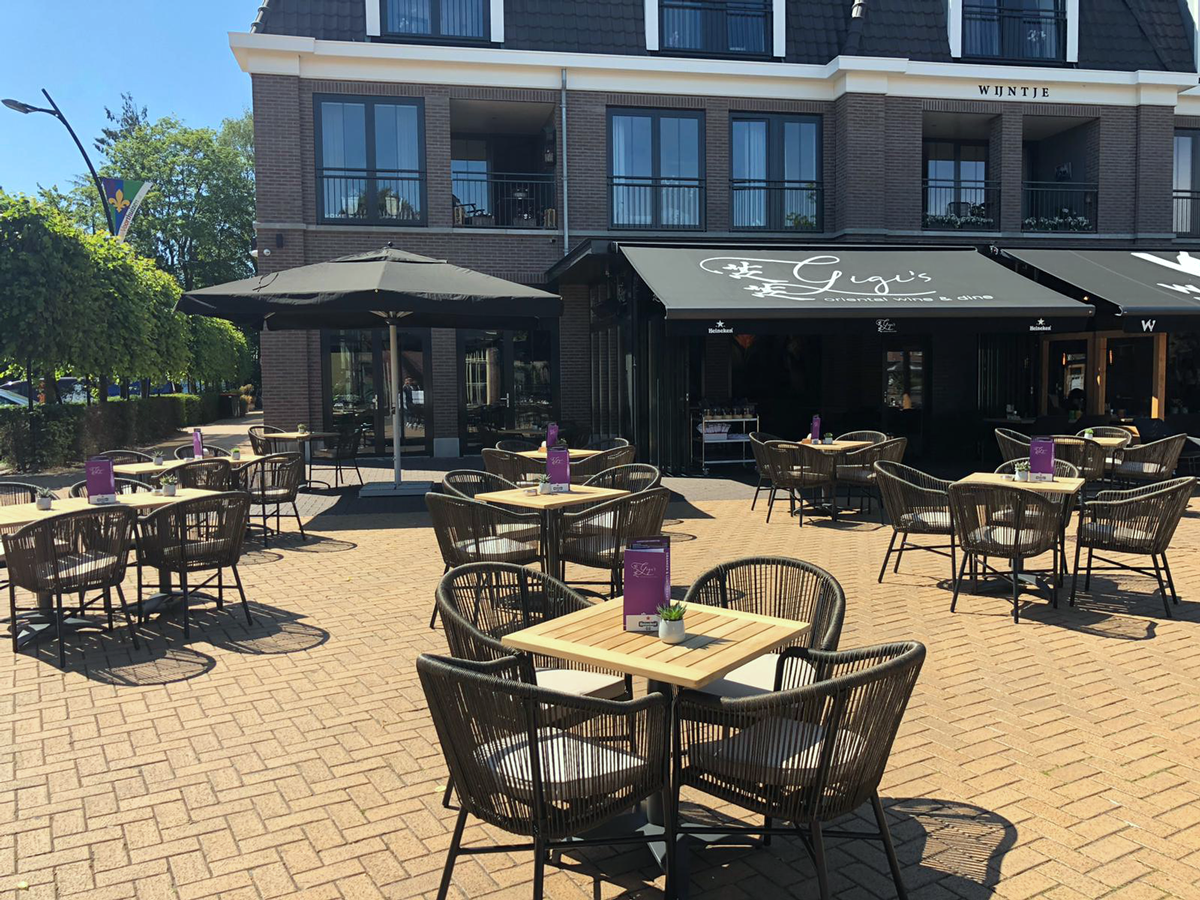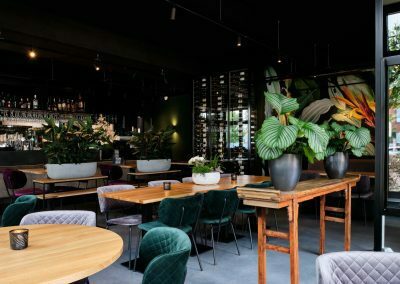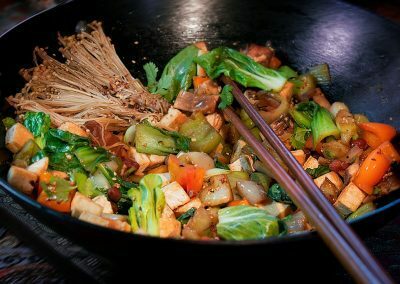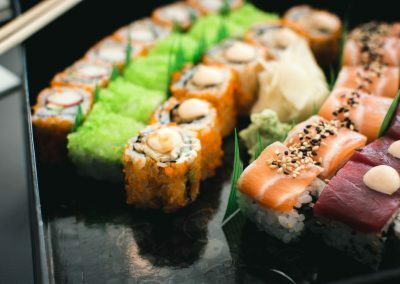 🍶 Gigi's Oriental Wine & Dine
Gigi's is an oriental restaurant located at the Bunckmanplein in Voorthuizen, and serves dishes from the Chinese, Thai, and Japanese kitchen. All dishes are made using only fresh daily products. Apart from lunch and dinner, you are also very welcome to come and have a glass of wine, a cocktail, or a cup of coffee.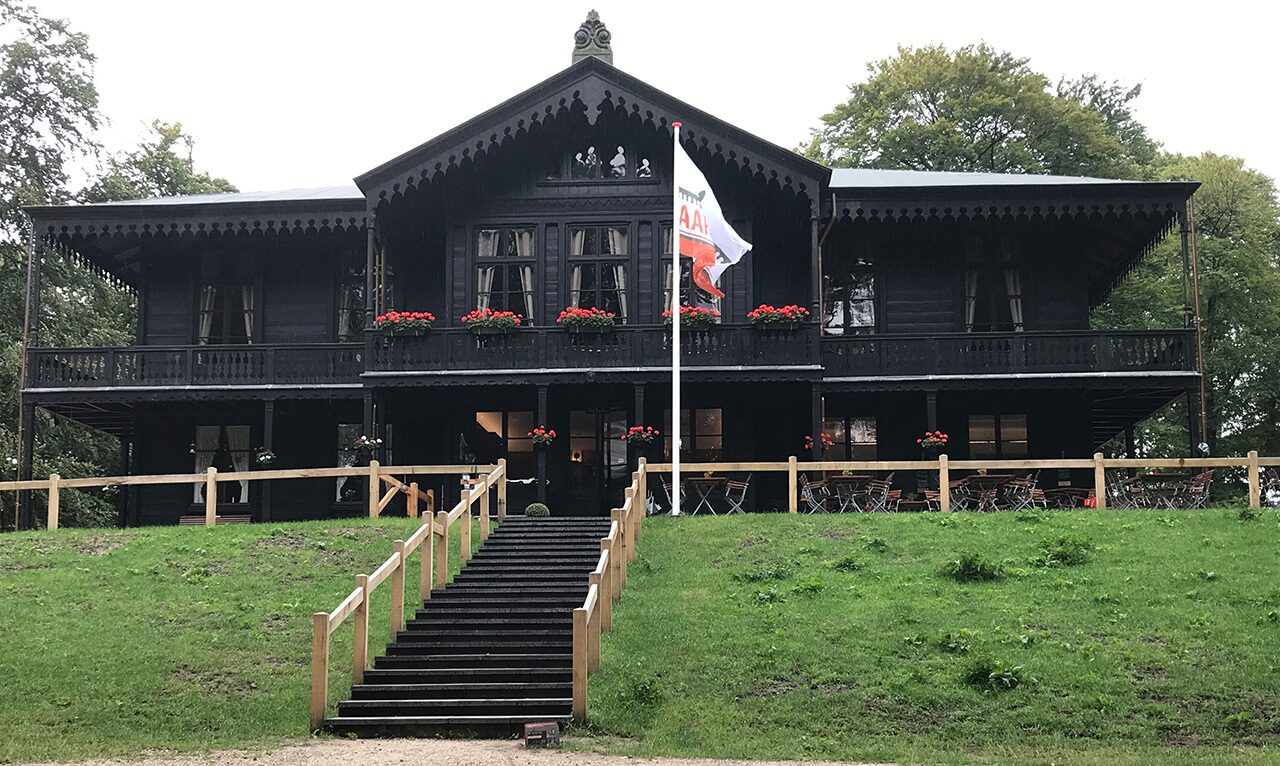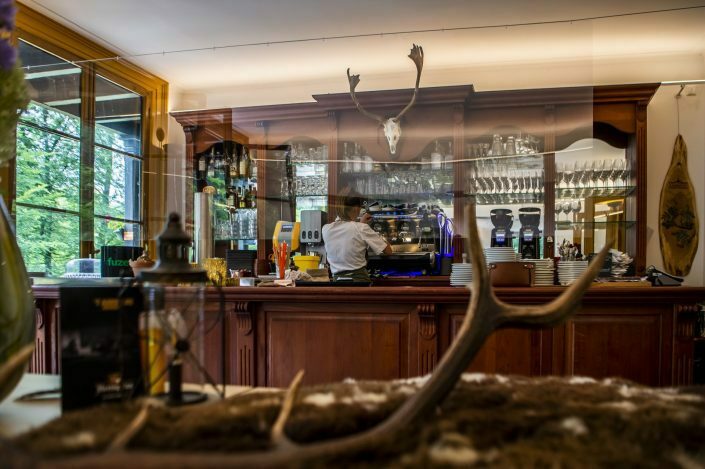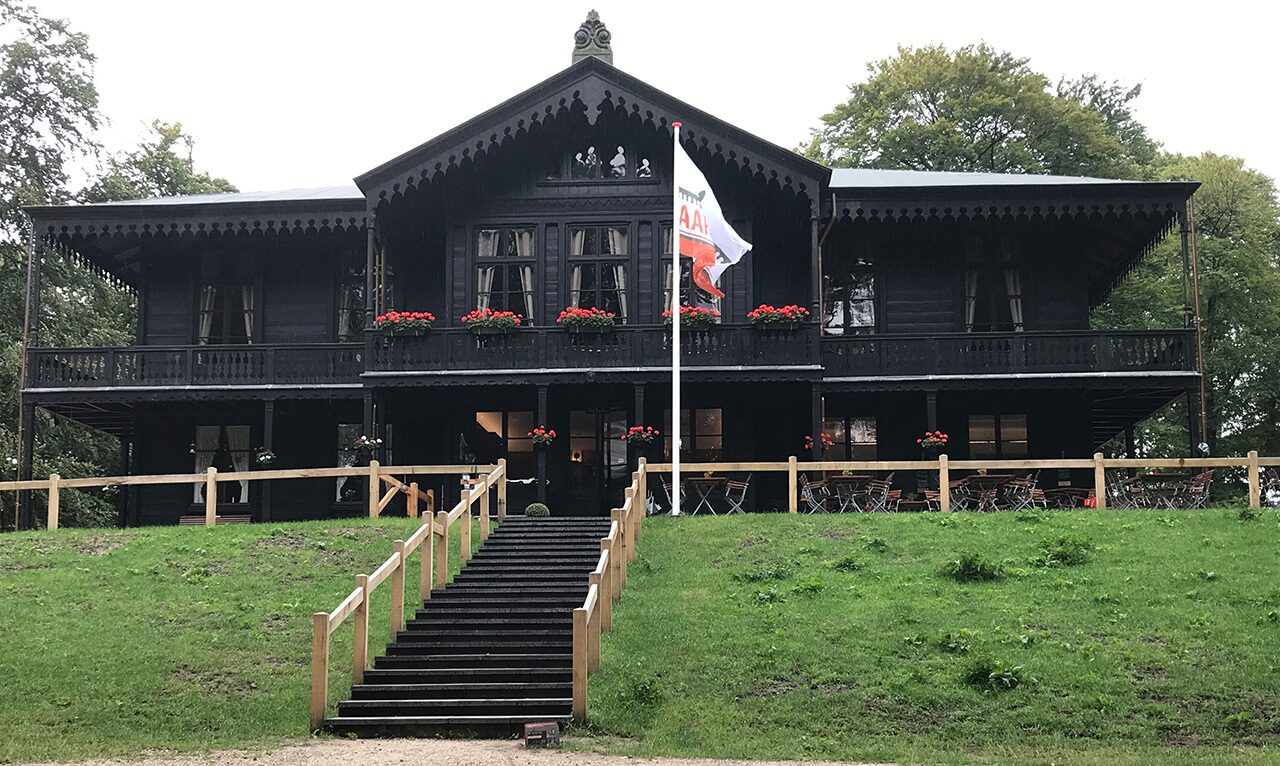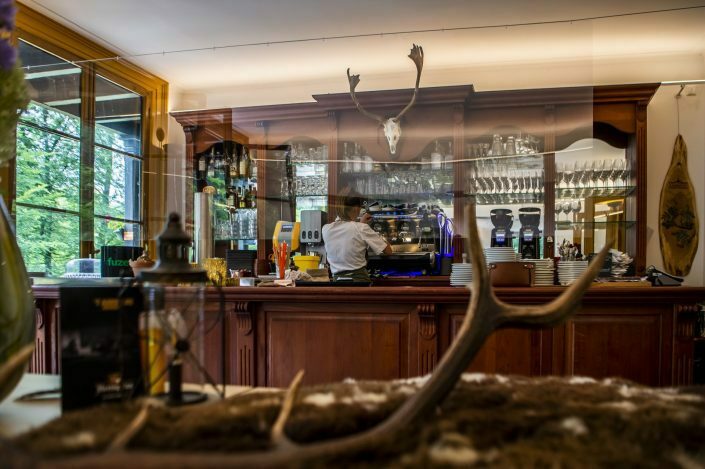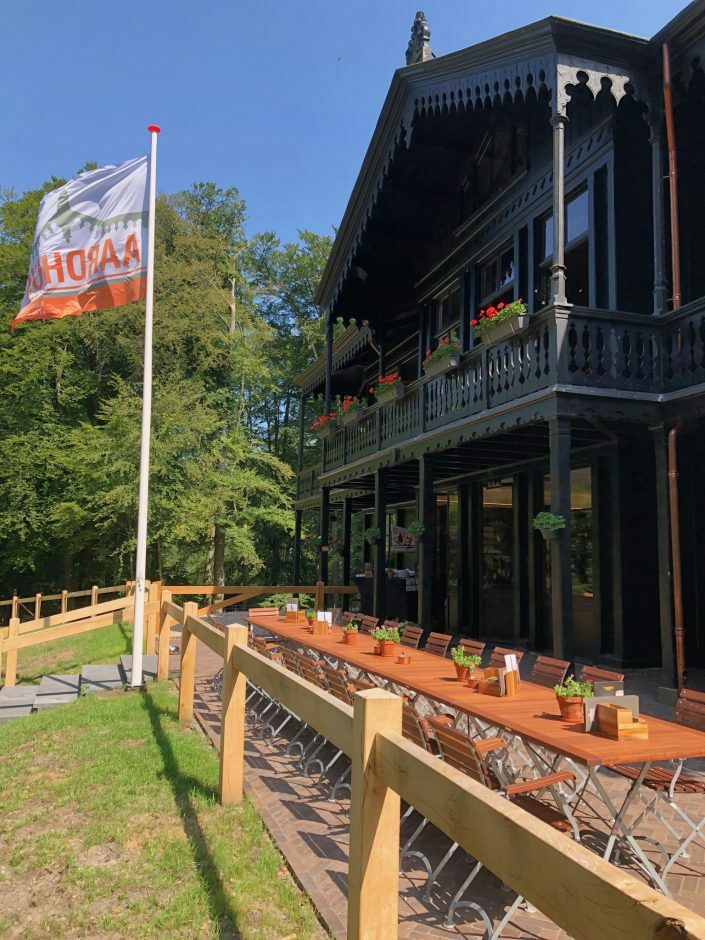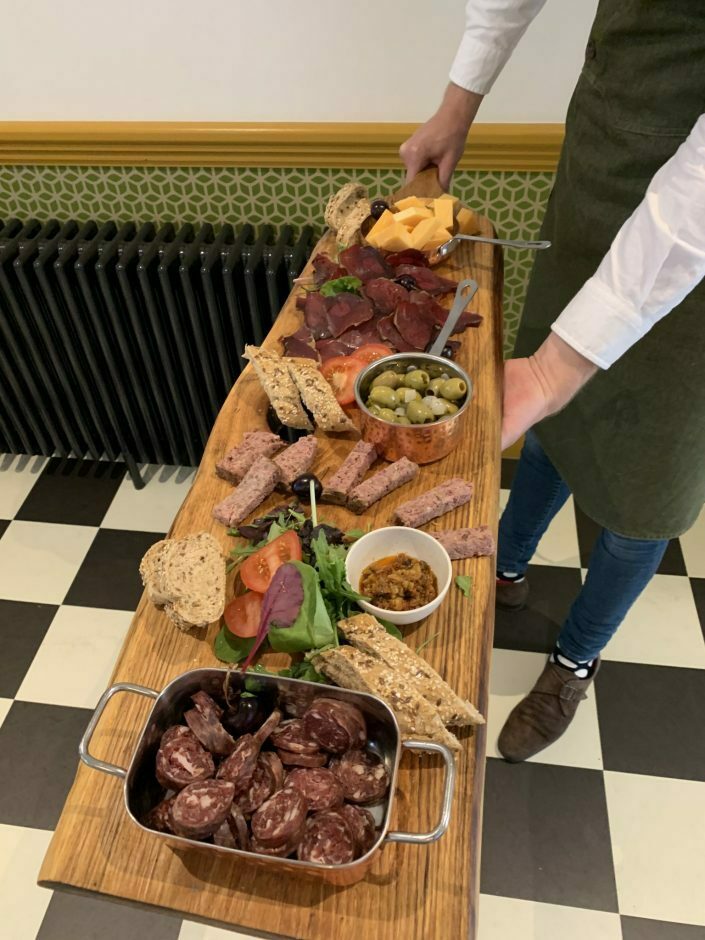 🌍 Restaurant het Aardhuis
Het Aardhuis, located on the Aardmansberg in Hoog Soeren, has existed since 1861. King Willem III had it built for meetings of military authorities, and later it served as hunting cabin for Prince Hendrik. Since 1972, per request of Queen Juliana, the building has become an educational center about nature and game, and these days it also is a restaurant. You can enjoy the magnificent nature here, while enjoying a bite and a drink.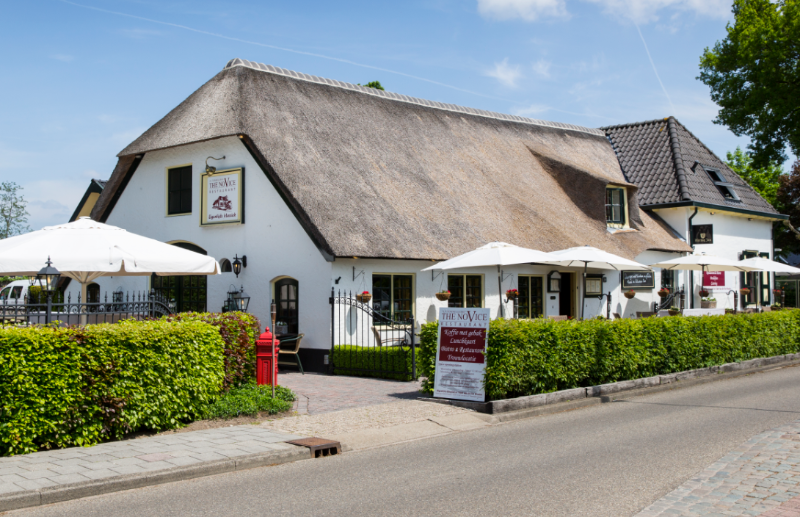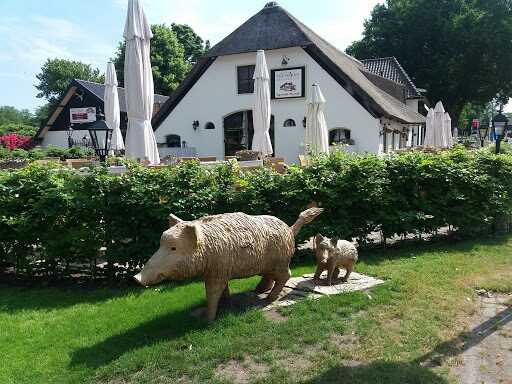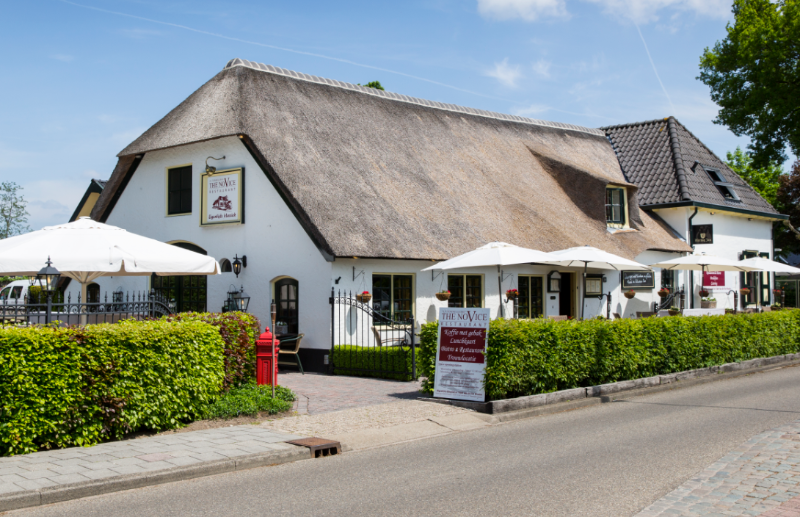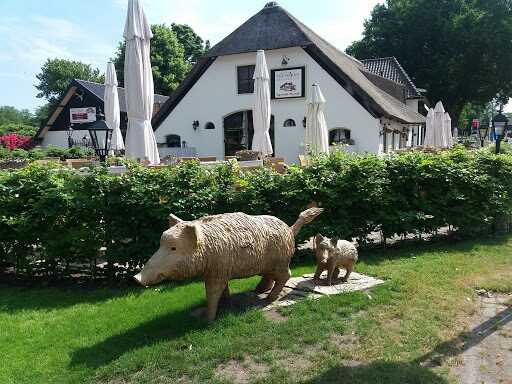 🍽 Restaurant Bistro NoVice
Restaurant NoVice is located in the picturesque town of Vierhouten. Originally it was a farm, built in 1843, part of it has been converted into a cozy restaurant. Besides the restaurant, NoVice also has a bistro, where you can get a cup of coffee with a pastry or lunch in the summer months.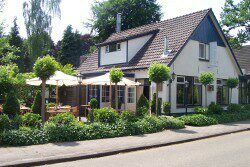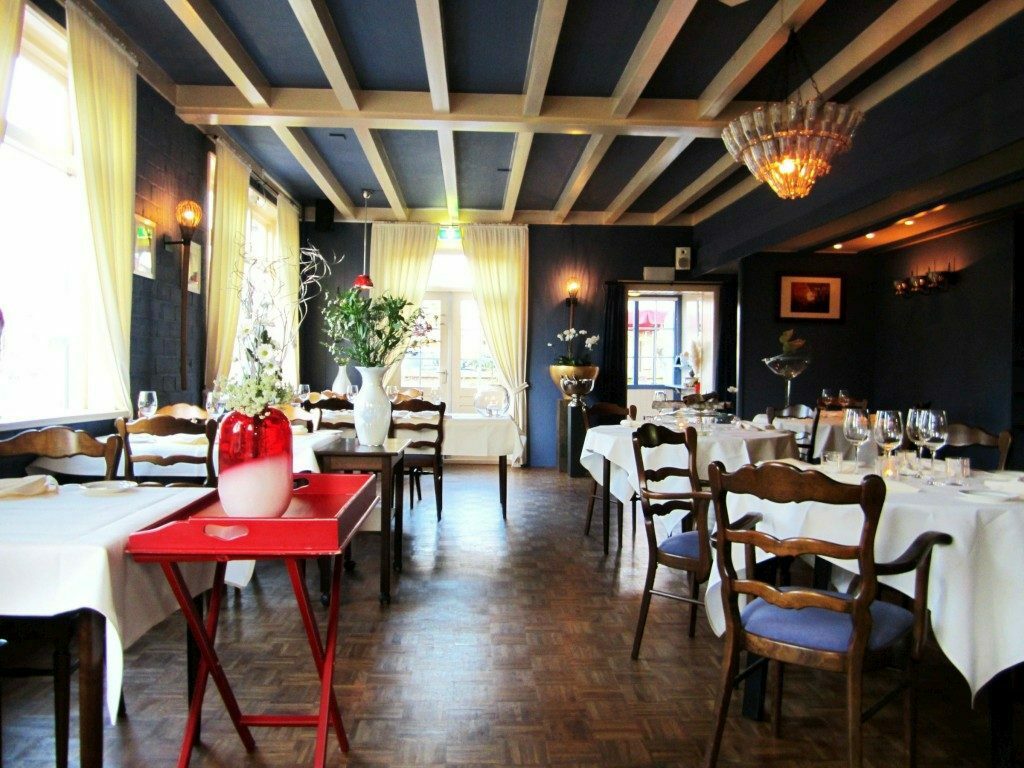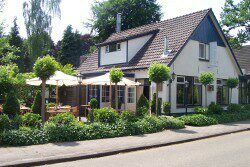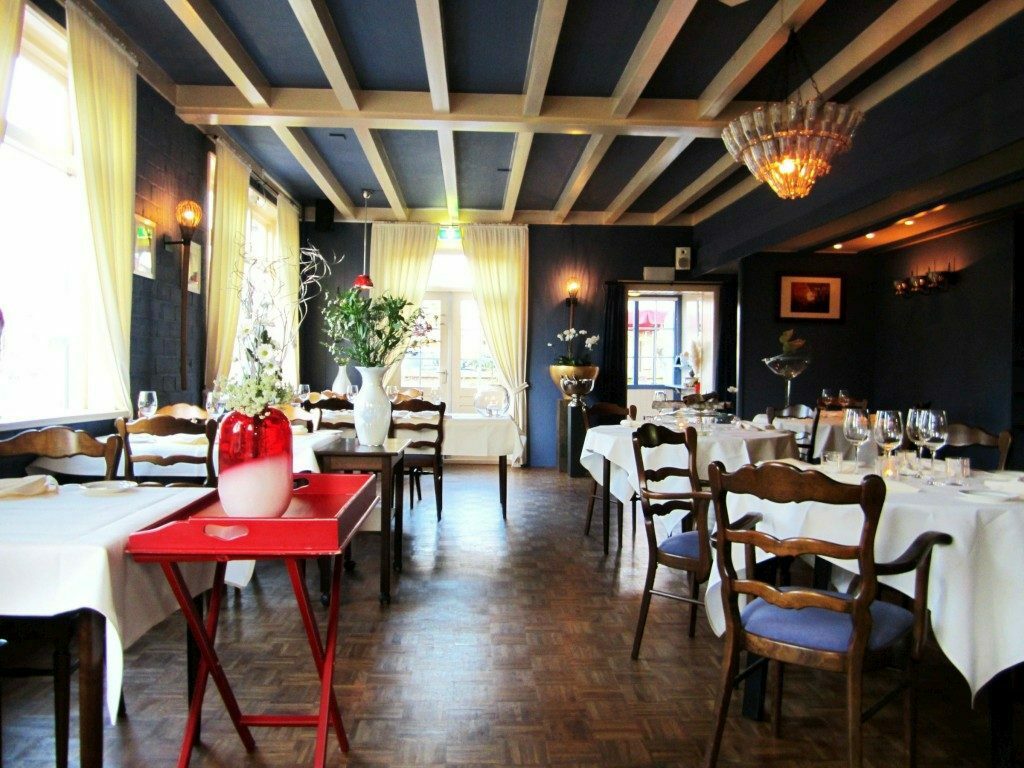 🍀 Restaurant Klavertje Vier
Restaurant Klavertje Vier is an atmospheric and casual restaurant located in Vierhouten. At Klavertje Vier almost everything is made in-house, such as bread, Veluwe hams and chocolates. In addition, the seasons are also taken into account, so that you will be served what is happening in the area at that time. Genuinely and sincerely Veluwe!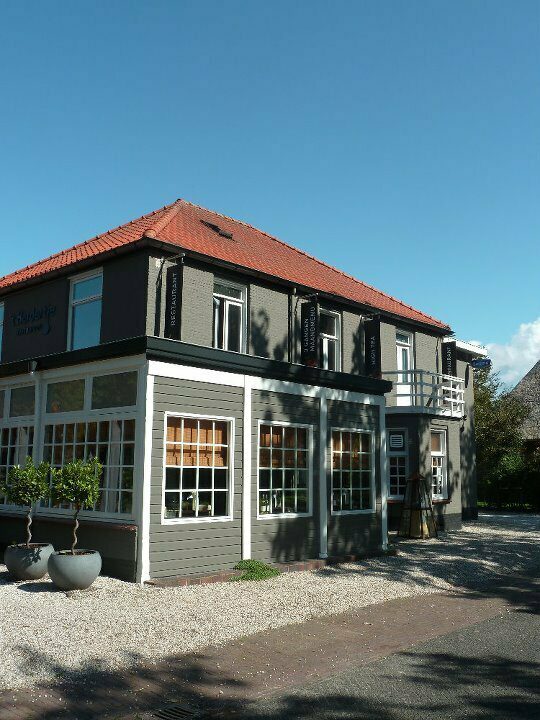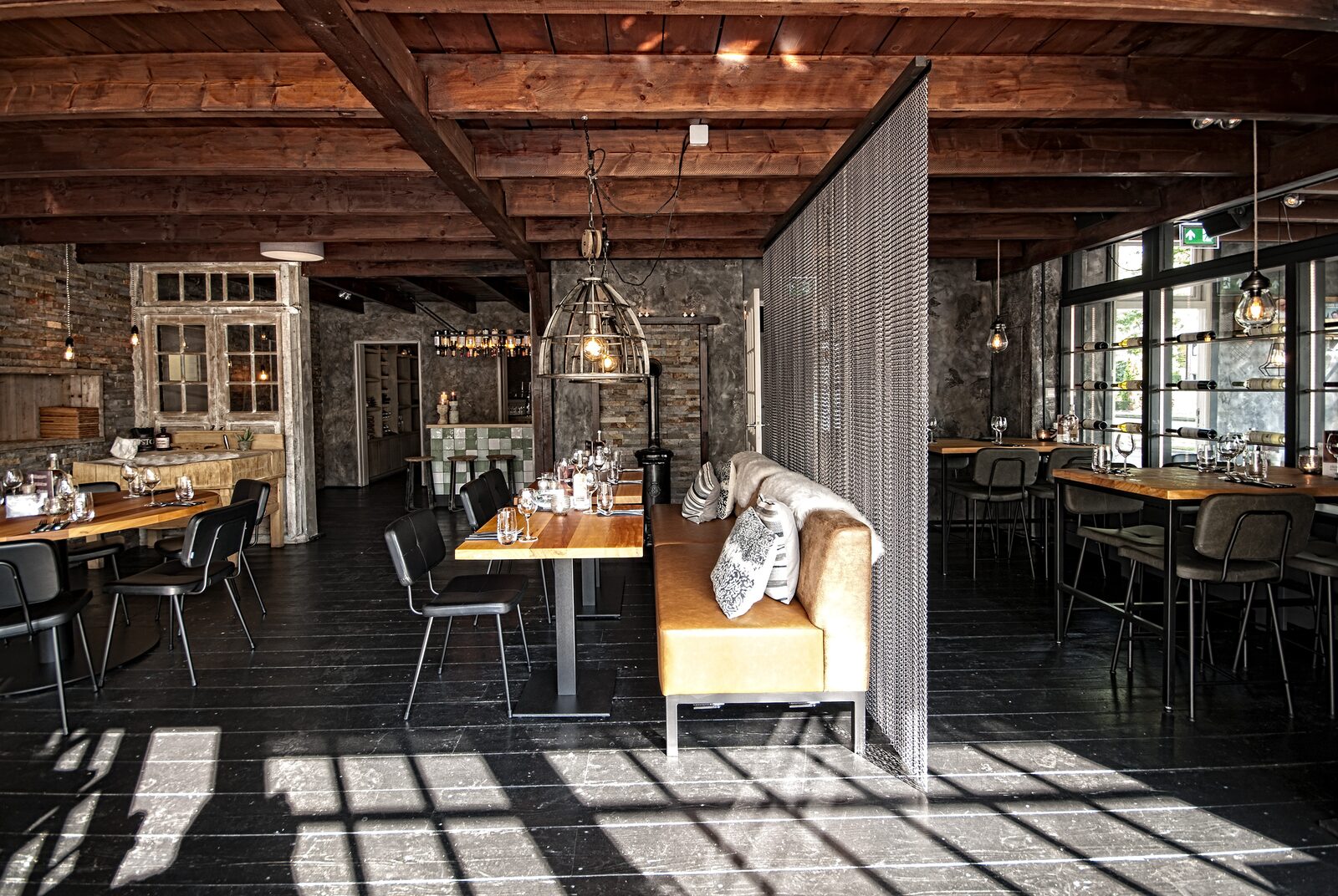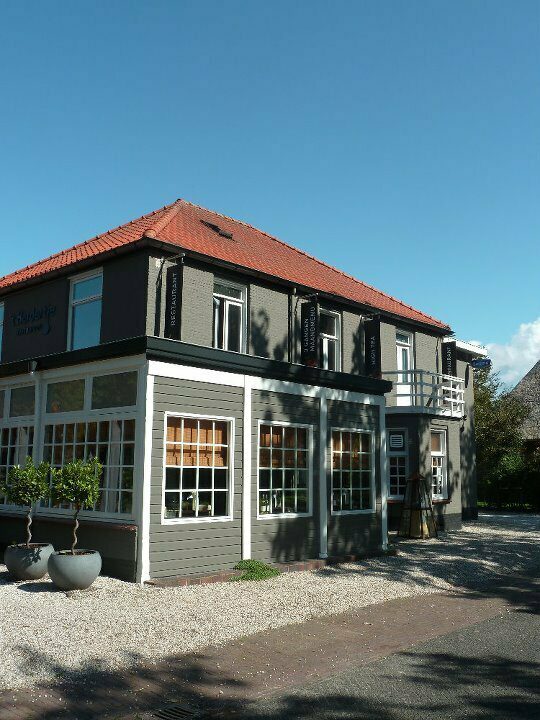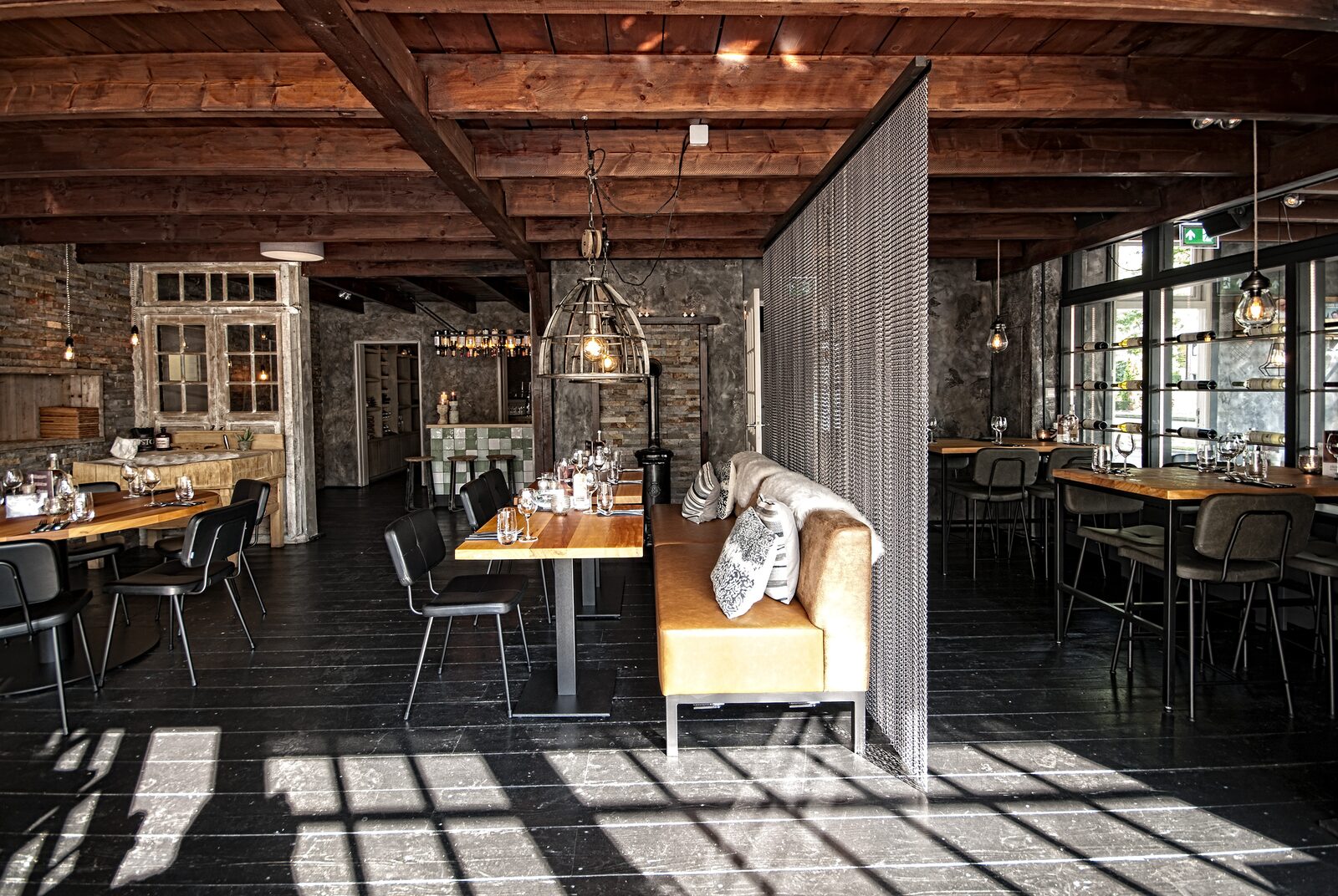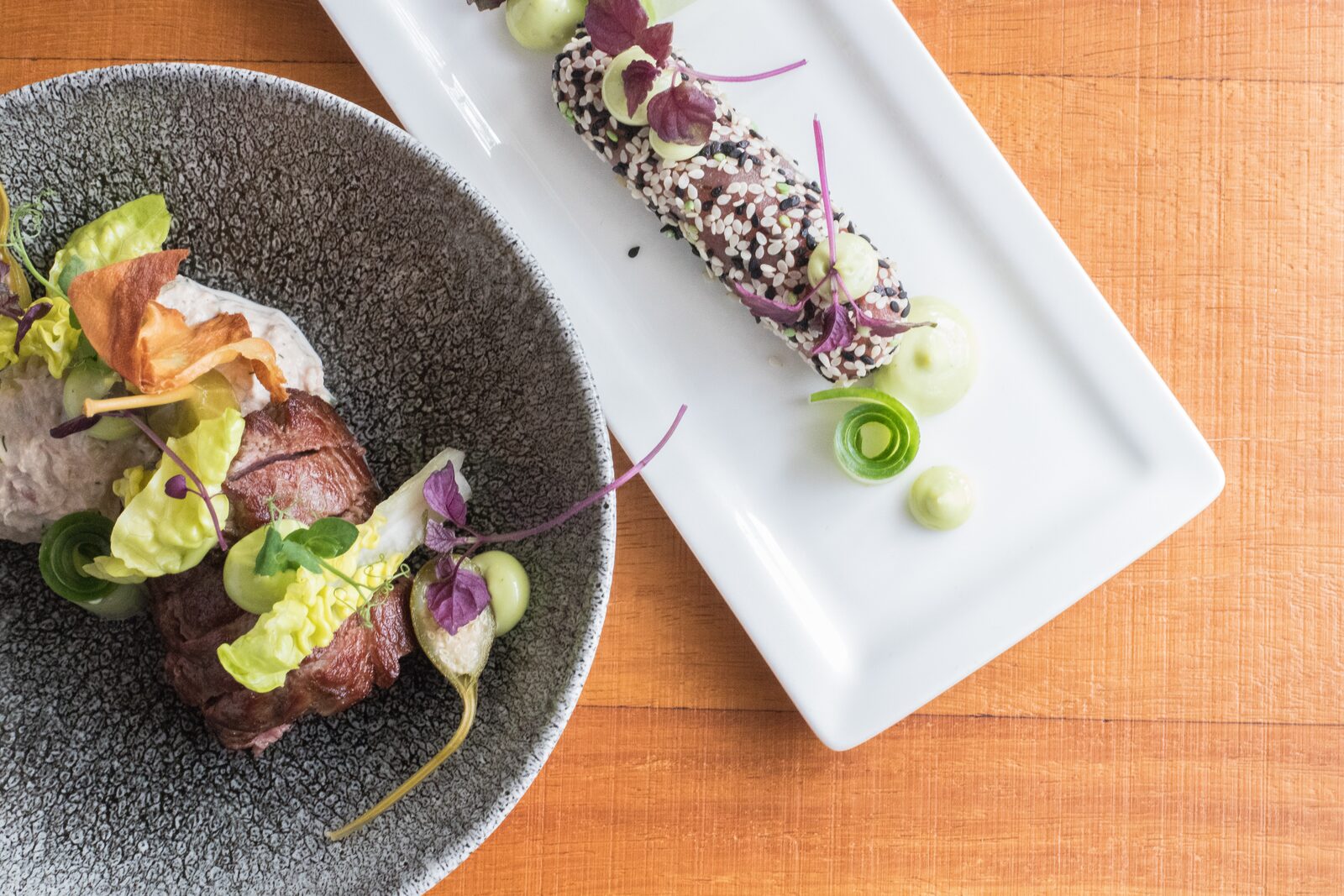 🍴 Restaurant 't Herdertje
At Restaurant 't Herdertje it is all about three core characteristics: hospitality, creativity and lots of variety. Both taste as presentation are highly valued aspects and that is why it is a challenge for Restaurant 't Herdertje to serve the dish as beautiful as possible.
Various arrangements are available for groups and for the children there is a fun kids corner. In good weather there is also the possibility to dine on the terrace.
Legend
Restaurant